3d wall panel installation service
Local painter, 3d wall panel installer in Saint Augustine, Florida
The 3D wall panel is a possibility to give any room a modern and fashionable look.
But what is the 3D wall panel?
The 3D wall panel is a wall envelopment with three-dimensional patterns. It is very decorative and stands out by awakening the walls of your home. The textured wall and design gives the rooms an original style and a new, fresh look. A perfect potential in creative interior design. A great choice as an accent wall in a living room, or a wall in an office. The 3D wall panels give us a chance to make any room into a stylish modern area.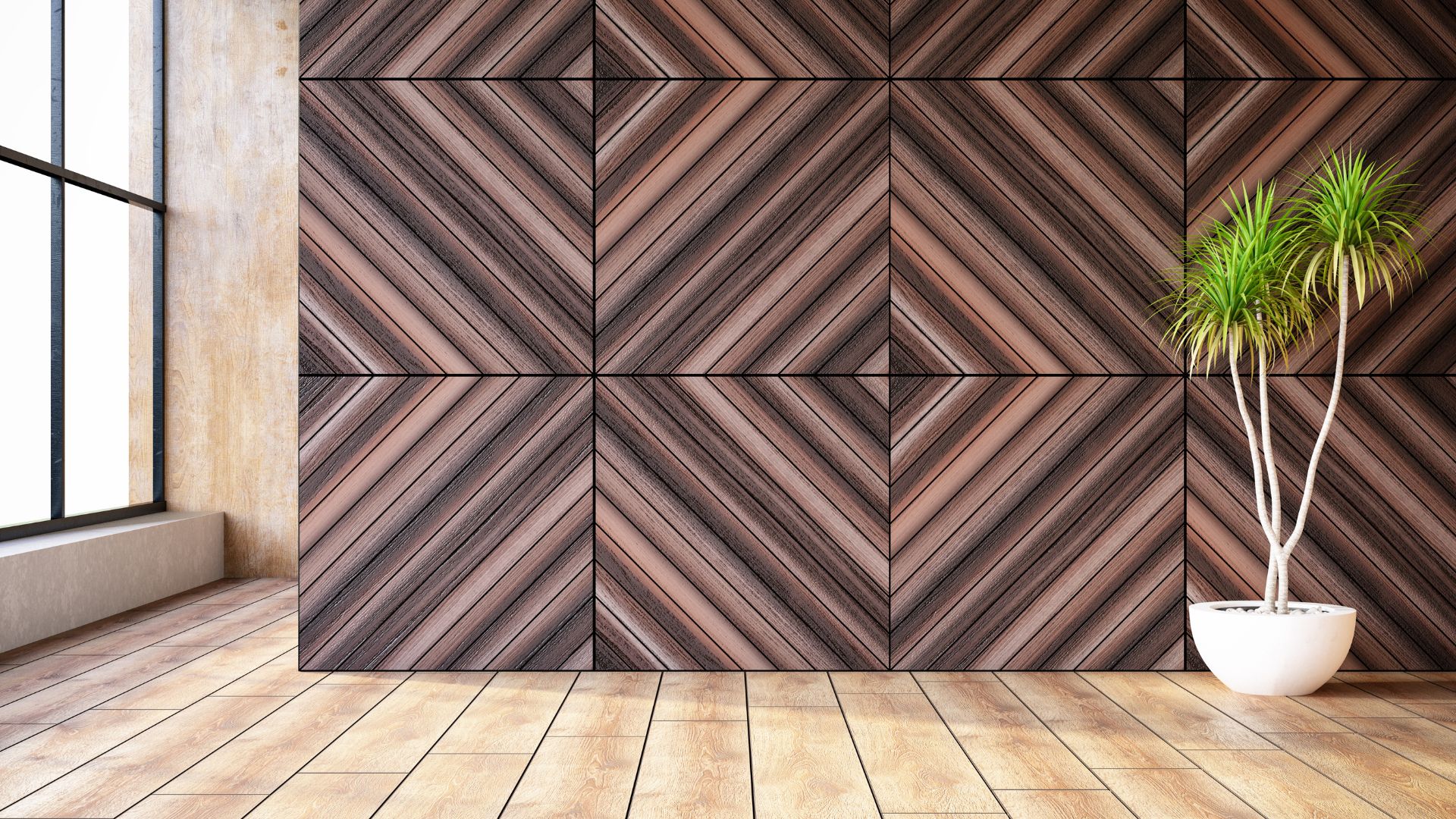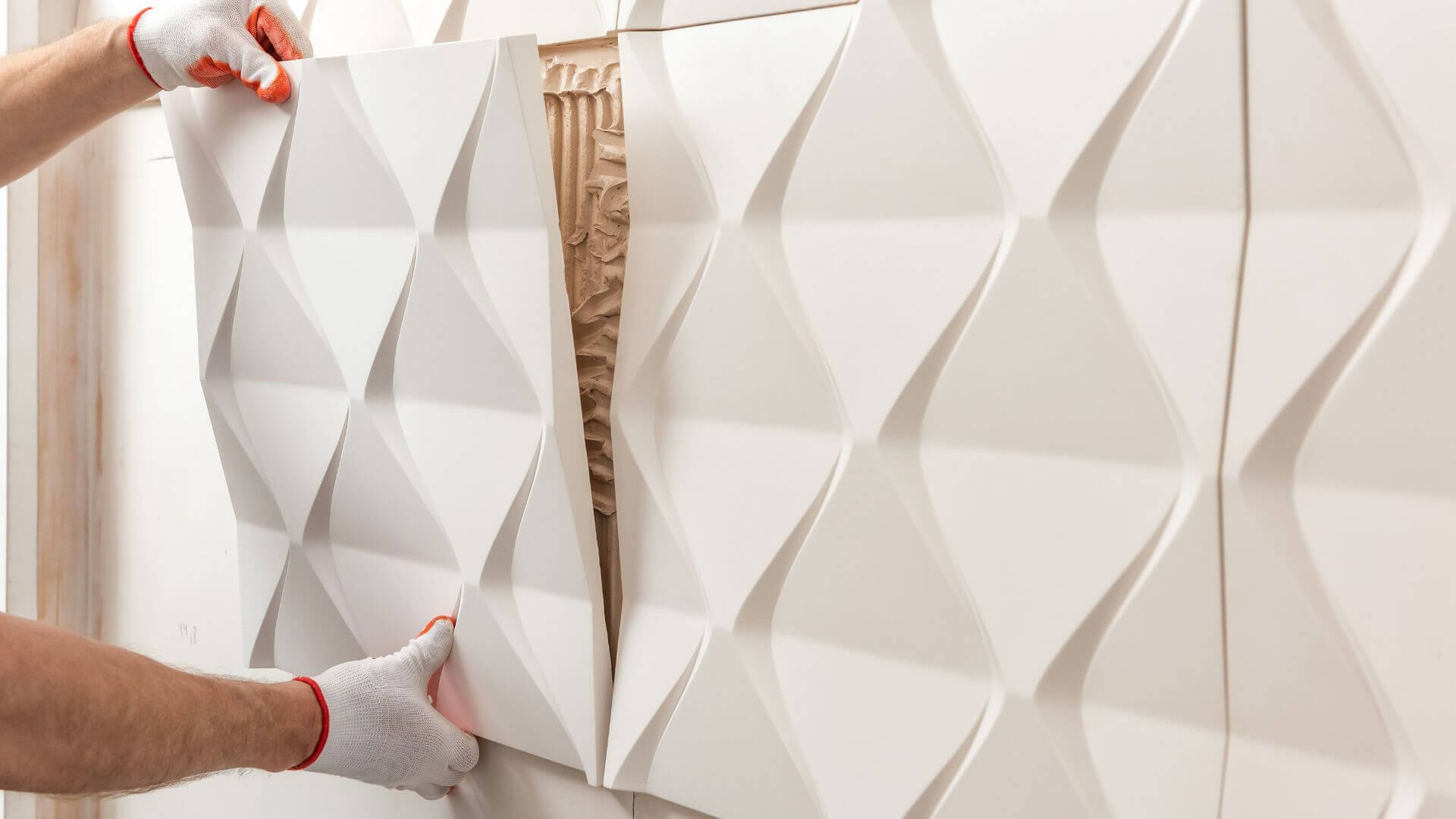 It is easily paintable, therefore it can simply be matched to any given wall color, furniture, or even to a decorative object. A bright, strong color may also be chosen.
Affordable, easy to clean, and has many options for you to choose from.
3D wall panels have numerous benefits compared to simple wall envelopments.
Why you should choose the 3D wall panel:
Gives a unique appearance to your home, that draws every guest's attention
Available in many patterns and textures to fit the vibe and needs of a person
Can be painted to any color chosen - even matched by you
Protects the wall, hides the small mistakes, heat and noise insulatin
Simply customizable to any wall size
Long-lasting, decorative, and affordable
Explore the Walldecor 3Ds wide product supply and choose to your liking.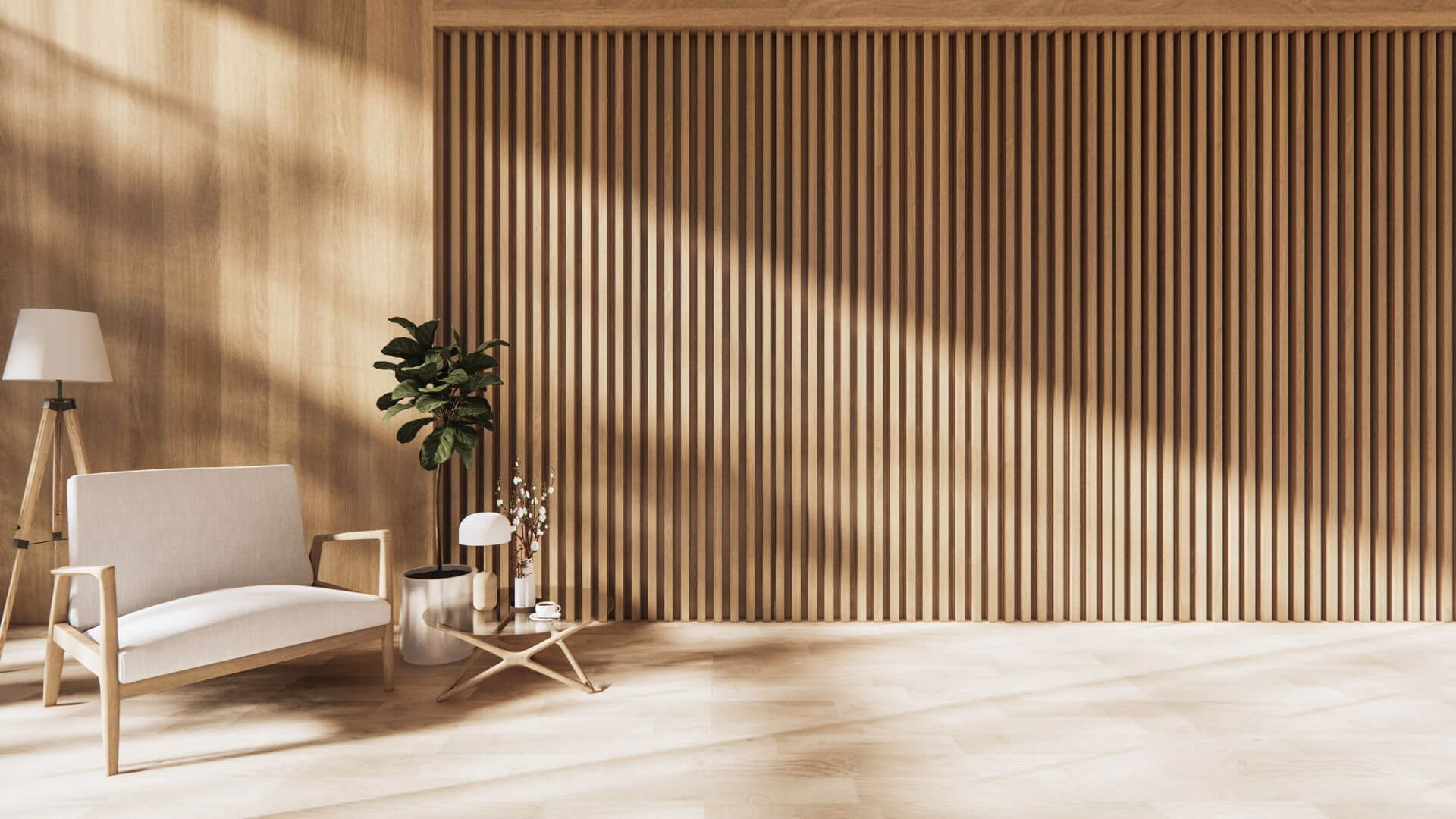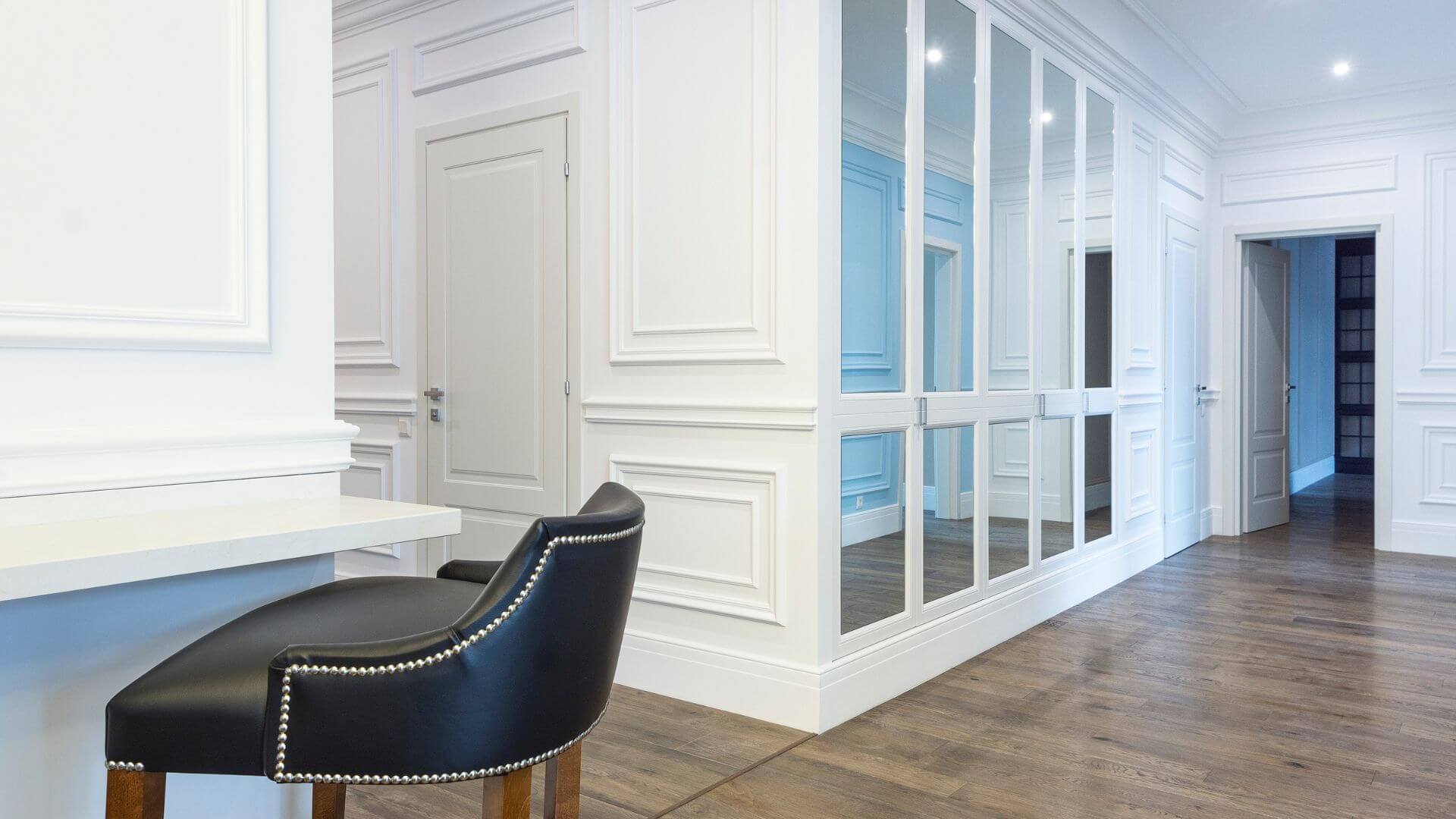 Daryl Perritt6
27/11/2023
I was skeptical when he said "my cabinets would come out like new". But he was right on
Everything about the work Multicolor did in my new home was professional. Communication was timely; the work Peter and his team did was meticulous. And they did a spacious condo in less than three days. Could not have been a better experience. And the cost was very reasonable. Thank you to Peter and his team.
Carol Carnicelli
11/09/2023
Multicolor Painting did a great job. I asked about moving furniture – Peter said they will take care of it all – even removed my blinds, drapes … professional and very nice people. And they stick to their schedule! I can't take the credit for finding them, my neighbors highly recommended them. He even set me up with someone to do my chair rails in the hall and he did a great job also. I am doing the happy dance.
Peter came and gave me a very fair quote and detailed both verbally and in writing exactly how his Team would accomplish the task. His Team was extremely professional and very respectful the entire time they were in my condo. I have not seen customer service like this in probably 20 plus years and especially since the pandemic. I would highly recommend Multicolor for any of your painting needs! I have attached a picture of just oneroom, but Peter and his Team painted the entire inside of the condo. Thanks for the great work!
Zachary Boucher
14/08/2023
Extremely professional, fair pricing, very satisfied with end result. Went above and beyond to get the job done and impressive attention to detail. Impeccable cleanup, excellent experience all around.
We live out of town but have a condo at the beach. We had to coordinate the painting with various other services and Peter was incredibly responsive and punctual. He was a pleasure to work with and most importantly did a superb job!! Don't think twice about hiring him.
I used Multicolor to paint my house trim. When I called, a real person answered the phone. That was a pleasant surprise. I told them what I needed. Within a day or so Peter, the owner, came out to estimate the job. He looked closely at the condition of the trim to understand what was needed. I got a very reasonable price and we scheduled the work to start within a couple of days. The painter Peter sent out knew his business and was well organized. He was very easy and pleasant to work with. This painter was unable to work the second day, but a different man came out and finished the job. He was as professional as the first one. I never saw either man take a break. Maybe they did, but not long enough for me to notice. They finished the job a day early. It looks great. My wife loves the way the house looks. I'm very happy with the job and will use Multicolor Paints for future jobs. Also, I never knew anything about this company, the owner, or employees before I called them. I choose them based on a recommendation from a Jacksonville company that did not want to travel this far except for a full house painting job.
Dianne Norquist
02/02/2023
No words to express my gratitude to Peter, Eric and Benny for the professional. Amazing job they did on our exterior. My husband has been a builder for many years and he is very impressed with the workmanship. We had a difficult two-story new home in treasure Beach that needed a lot of caulking. They did a great job putting on primary and two coats of color that will last way after I'm gone... They were courteous and kind from the very beginning to the final cleanup. No need to look any further. I did a lot of research. They are the best around and more than fair in their pricing thank you again Peter, Eric and Benny. God bless.. photos can be seen on the website 🙂
If you want a quality job done on time by a responsible crew, then you should hire Multicolor. Peter and crew showed up when they said they would and did a meticulous job painting the exterior of my home. There aren't many quality companies like this anymore, and I really appreciate the value of their work.
Transform Your Space with Professional 3D Wall Panel Installation Service
Our professional 3D wall panel installation service is here to bring your walls to life. With our expertise and innovative designs, we can transform any ordinary wall into a stunning visual masterpiece.
3D wall panels are not just ordinary wall coverings; they are an artistic and contemporary solution to enhance the aesthetic appeal of any space. These panels are designed with unique patterns, textures, and depth, creating a captivating visual effect. Whether you prefer a modern, minimalist look or a more intricate and ornate design, 3D wall panels offer endless possibilities to express your style and elevate your space.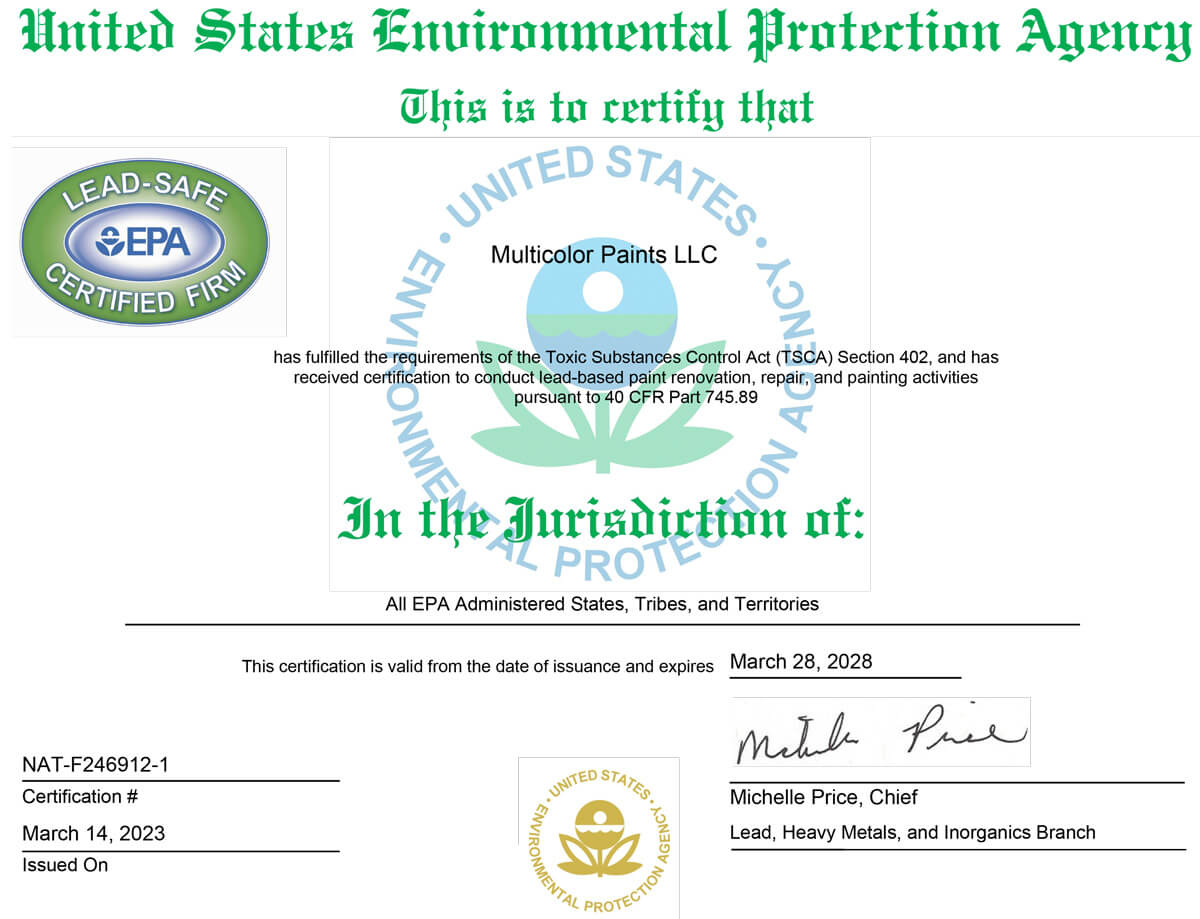 Expertise and Experience
Professional installers have the knowledge and experience to ensure a flawless installation. They understand the intricacies of working with different types of walls and can handle any challenges that may arise.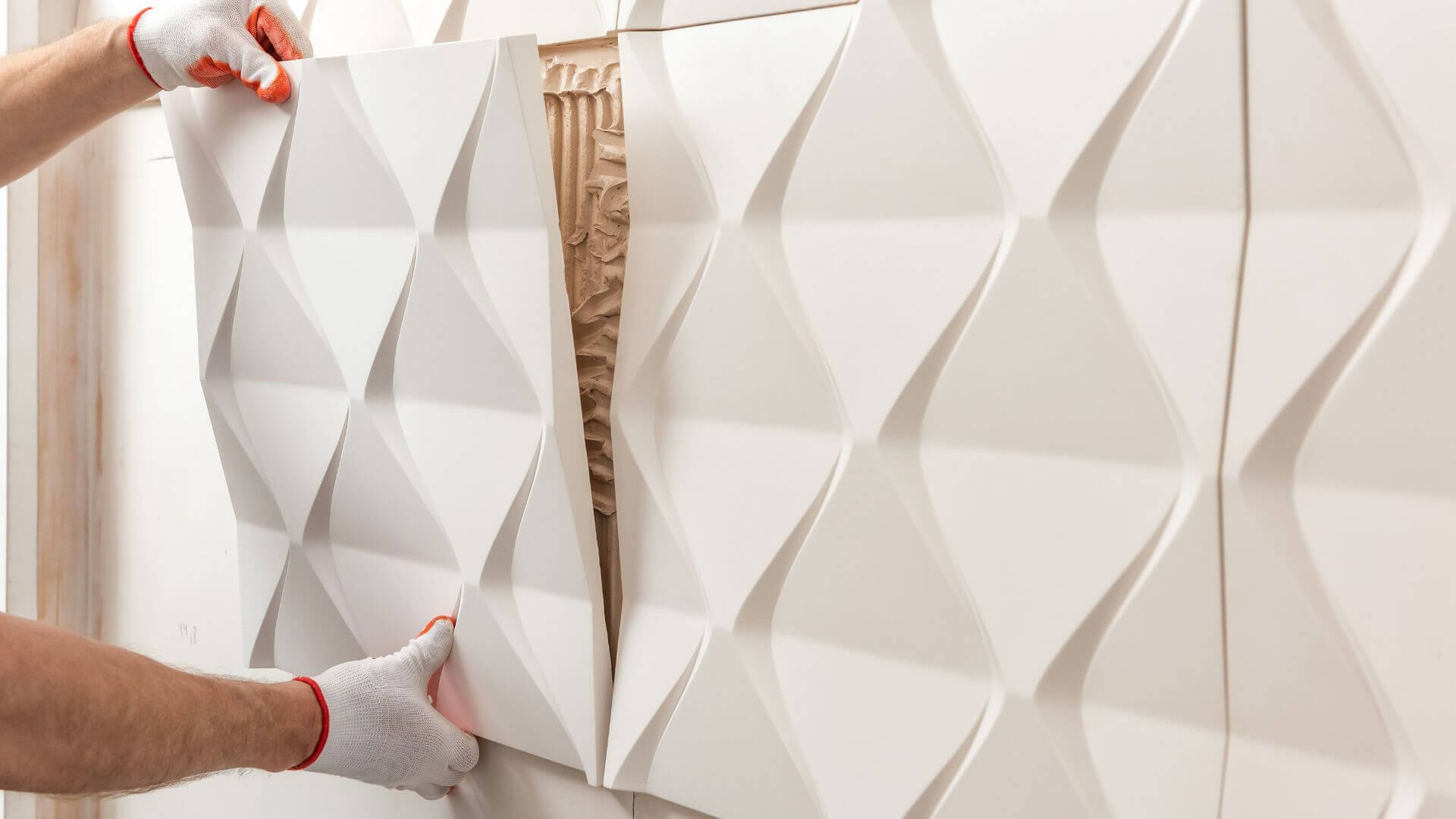 Precision and Accuracy
Installing 3D wall panels requires precise measurements, alignment, and seamless panel integration. Professionals have the tools and techniques to achieve a perfect fit and a polished finish.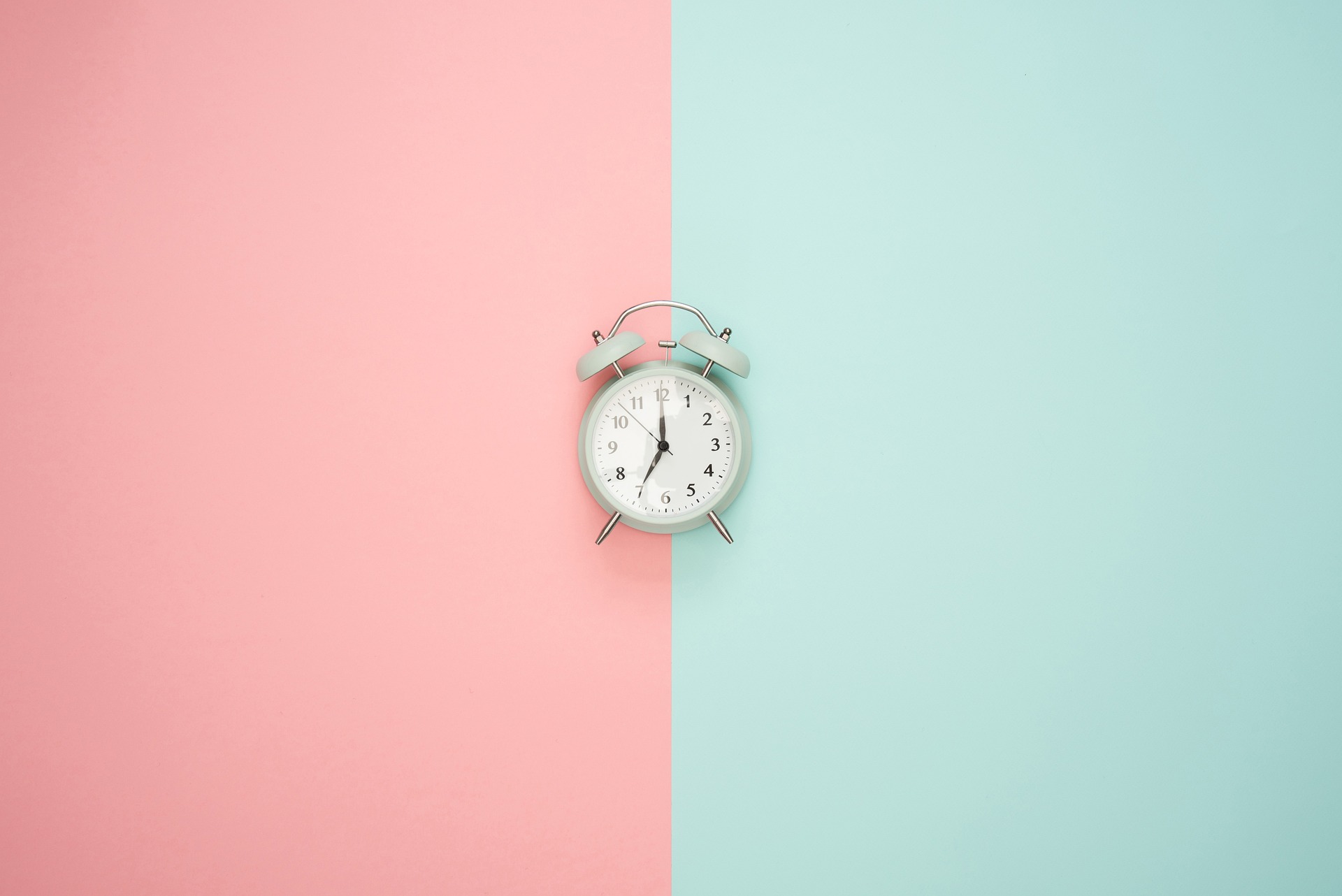 Time and Convenience
Hiring professionals saves you valuable time and effort. They will efficiently handle the entire installation process, from preparation to clean-up, allowing you to sit back and enjoy the transformation of your space.
The Process of 3D Wall Panel Installation
Our 3D wall panel installation service is designed to provide you with a hassle-free and professional installation experience. Our team of skilled installers will take care of every aspect, ensuring a seamless transformation of your space.
Consultation and Design Planning:
We begin by scheduling a consultation to understand your vision and preferences for the 3D wall panels. Our experts will assess your space and provide design recommendations based on your style and requirements.
Measurement and Panel Calculation:
Our team will take precise measurements of the walls to determine the quantity of panels needed. We carefully calculate the layout, considering the dimensions, patterns, and symmetry to achieve a balanced and aesthetically pleasing result.
Wall Preparation:
Before installation, we thoroughly clean the walls, ensuring they are free from dust, dirt, and grease. We also inspect the walls for any damages and perform necessary repairs to ensure a smooth surface.
Panel Selection:
With an extensive range of 3D wall panels in various designs and textures, we assist you in selecting the perfect panels that complement your space and personal style.
Adhesive Application:
Using high-quality adhesive specifically designed for 3D wall panels, we apply a generous amount on the back of each panel. This ensures a strong and durable bond between the panel and the wall.
Precise Installation:
Our skilled installers meticulously place each panel on the wall, aligning them accurately according to the predetermined layout. We pay close attention to ensure seamless integration and proper spacing between panels.
Trimming and Customization:
For panels that require adjustments around corners, outlets, or other obstacles, we expertly trim them using specialized tools. This ensures a precise fit and a seamless transition between panels.
Finishing Touches:
Once all panels are installed, we carefully inspect the entire installation to ensure it meets our high standards. We address any imperfections, smooth out edges, and make necessary adjustments for a flawless finish.
Clean-Up:
We take pride in leaving your space clean and tidy. Our team will remove any debris, adhesive residues, or packaging materials, ensuring your space is ready to be admired and enjoyed.
Final Walkthrough and Client Satisfaction:
After the installation is complete, we conduct a final walkthrough with you to ensure your satisfaction with the results. We address any questions or concerns you may have, making sure you are delighted with the transformation of your space.
By following this comprehensive step-by-step guide, our professional 3D wall panel installation service delivers exceptional results that enhance the beauty and ambiance of your home or office.
Frequently Asked Questions (FAQs)
Can 3D wall panels be installed on any type of wall?
Yes, 3D wall panels can be installed on various wall surfaces, including drywall, concrete, wood, or brick.
How long does the installation process take?
The duration of the installation depends on the size of the area and the complexity of the design. On average, it can take a few hours to a full day.
Are 3D wall panels easy to maintain?
Yes, 3D wall panels are relatively easy to maintain. Simply wipe them with a soft cloth or use a mild detergent solution for tougher stains.
Can I paint the 3D wall panels?
Yes, you can paint 3D wall panels if desired. Ensure the panels are clean and dry before applying paint or finish.
Can I remove the 3D wall panels without damaging the wall?
Yes, our 3D wall panels are designed to be removable without causing significant damage to the underlying wall surface. When installed by our professional team, we ensure that the panels can be easily taken down if desired.
To remove the 3D wall panels:
Start by gently prying one corner of the panel away from the wall using a putty knife or a similar tool. Take care not to apply excessive force to avoid damaging the panel or the wall.

Slowly work your way along the edges of the panel, continuing to pry it away from the wall. Apply gentle pressure and be patient to prevent any sudden movements that could cause damage.

As you remove the panel, be cautious of any adhesive or panel glue that may be attached to the wall. If necessary, use a heat gun or a hairdryer to gently warm the adhesive, making it easier to detach the panel.

Once the panel is fully detached, inspect the wall for any residue or adhesive remnants. Use a mild adhesive remover or a mixture of warm water and dish soap to gently clean the wall surface. Test the cleaner on a small, inconspicuous area first to ensure it does not cause any damage or discoloration.

After cleaning, allow the wall surface to dry completely before deciding to leave it as is or apply a fresh coat of paint or finish.
It is important to note that while our 3D wall panels are designed for easy removal, there may be instances where the wall surface experiences minor imperfections or marks during the process. However, our professional installers take great care to minimize any potential damage and ensure a smooth removal experience.
If you have any concerns about the removal process or would like assistance in removing the panels, our team is always available to provide guidance and support.
Office Location
24206 Harbour Vista Cir, St. Augustine, Florida 32080
Hours
M-F: 7am - 5pm, S: 7am -5pm
Multicolorpaint does a wonderful job! My husband and I have used them on several occasions. First time was after the flood of 2016. They helped put our condo back together. Did all the finishing touches to make it look whole again. The second time they painted our upstairs balcony. Pete had it done in a single day! Very professional, proficient and trustworthy to have in our home. Thank you Peter and Petra for your excellent services.
I highly recommend Multicolor Paints. We recently had our whole interior repainted and couldn't be more pleased with the results. Peter and his team went above and beyond. Very punctual (started job on time and finished a day ahead of promised). The quality of paint used and attention to detail made a great difference. All for exactly what was estimated.
My friend recommended me to hire Multicolorpaint company for painting my kitchen which I was planning to paint myself. But thank God I hired Them! The job was done right on time, everything was covered with tape and plastic, so I didn't have to clean after. Just amazing! Would highly recommend this company.
My friend recommended me to hire Multicolorpaint company for painting my kitchen which I was planning to paint myself. But thank God I hired Them! The job was done right on time, everything was covered with tape and plastic, so I didn't have to clean after. Just amazing! Would highly recommend this company.
I usually don't write any reviews, but MULTICOLORPAINT LLC does deserve one for sure! I'm living in an old house which was painted for the last time like 30 years ago. But these guys did an amazing job in my living room! The house painting is so meticulous I can't be satisfied more! Plus the team is so neat and friendly, they work fast and efficient! Strongly recommend!
Peter and his crew did a beautiful job painting our living room. Very reasonable pricing and professional. Definitely will use them for future projects. Thanks guys.
Wow! Great communication and awesome souls. A pleasure to have them in my home. Punctual, clean with attention to detail. Thank you!
Message to peter
Get In touch below, ask a Question or start a free quote today
Call me: Peter Hando painter
1(904) 217-9681