Interior painting service
An approximately 1200 sq ft empty house with an average ceiling height and walls in good condition takes about 2 days of work to paint. I would complete the job with 2 coats of paint, minor repairs, and general cleaning.
Interior wall painting service
Fresh coat of paint or wallpaper installation Saint Augustine FL
I am a local painter in the Saint Augustine area. My goal is not only to deliver excellent results but also to fulfill my client's wishes as soon as possible. Hiring local will save you time and money! Moving into a freshly painted home is one of the most uplifting feelings there is. Home renovation and painting is an integral part of feeling comfortable and at peace in your home.
Fresh coat of paint
Do the walls of your home look faded, worn, and dirty? Would you like them to look new but also save time and money? You just need to touch them up with a fresh coat of paint. As long as you want the same color that you had previously and you don't need serious wall repairs, choosing a fresh coat of paint is a budget friendly option.
Drip-free painting is an important aspect of a job and a must for keeping our clients happy. In preparation for painting, I cover everything with 2 layers of protective film, making cleaning up hassle-free. You don't want to be scrubbing for weeks after getting you walls painted!
Interior wall painting job example:
approx. 1200 sq ft empty house  = 2 work days 

2 coats of paint, minor repairs, general cleaning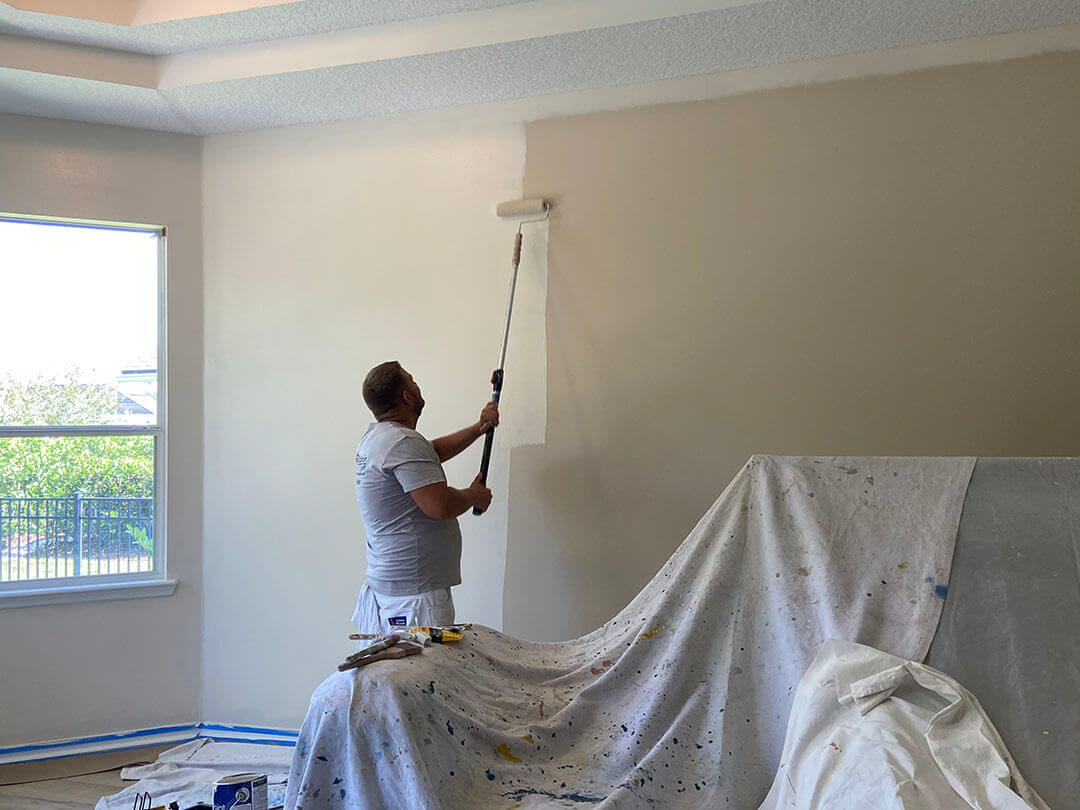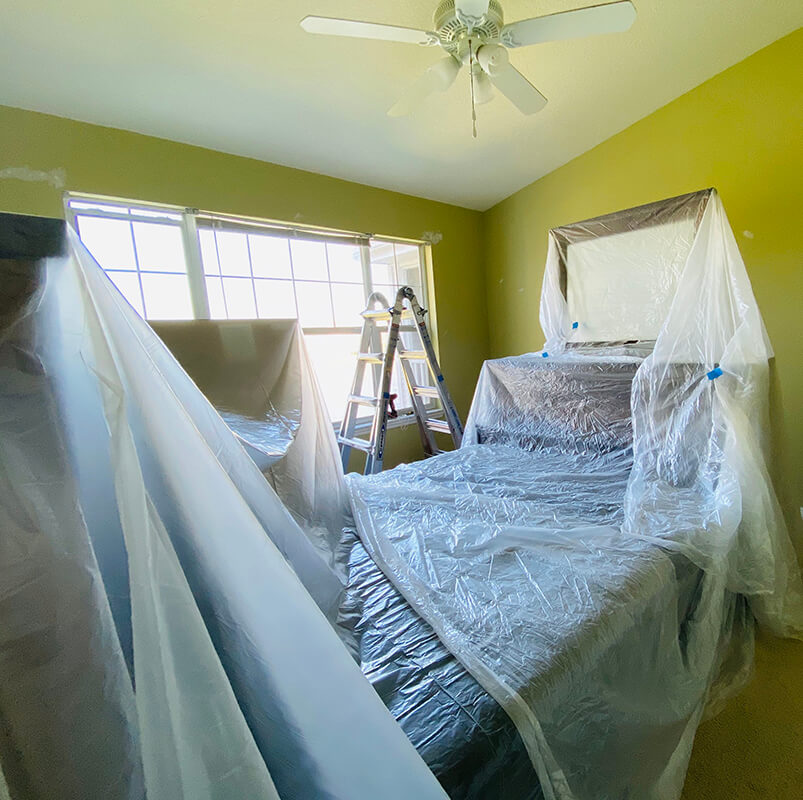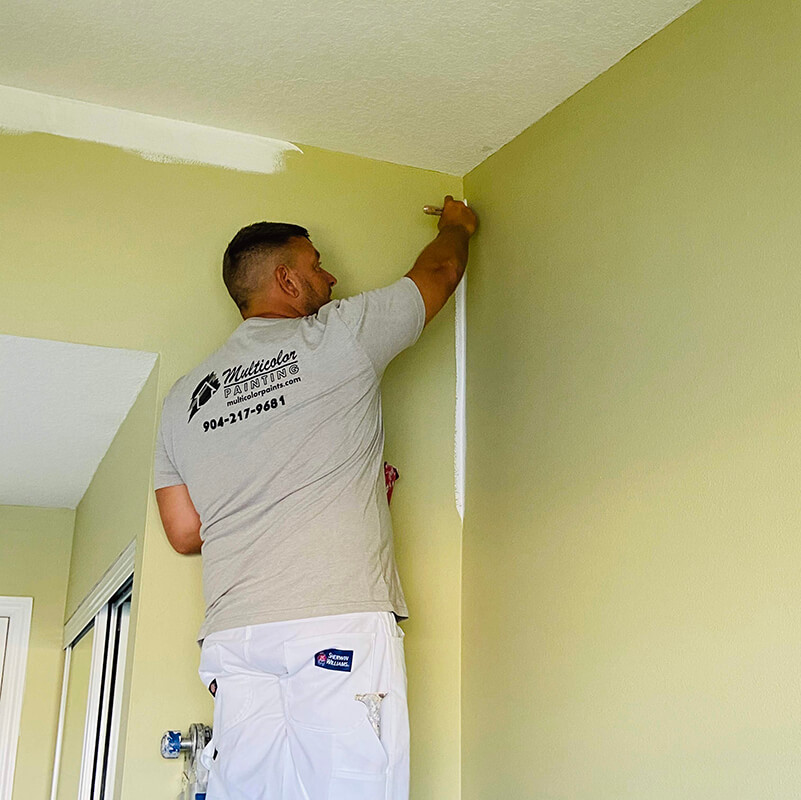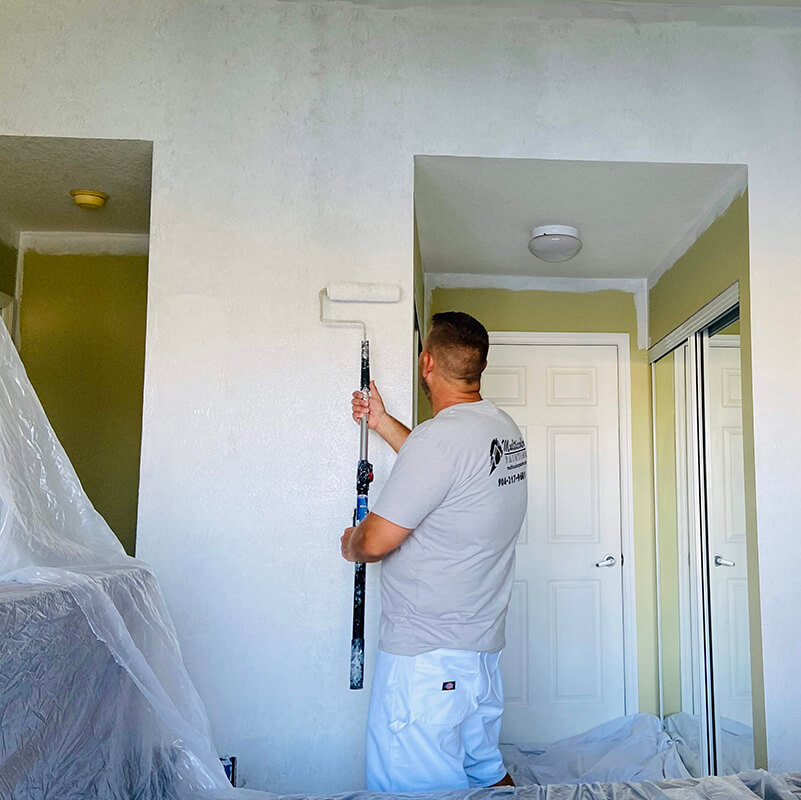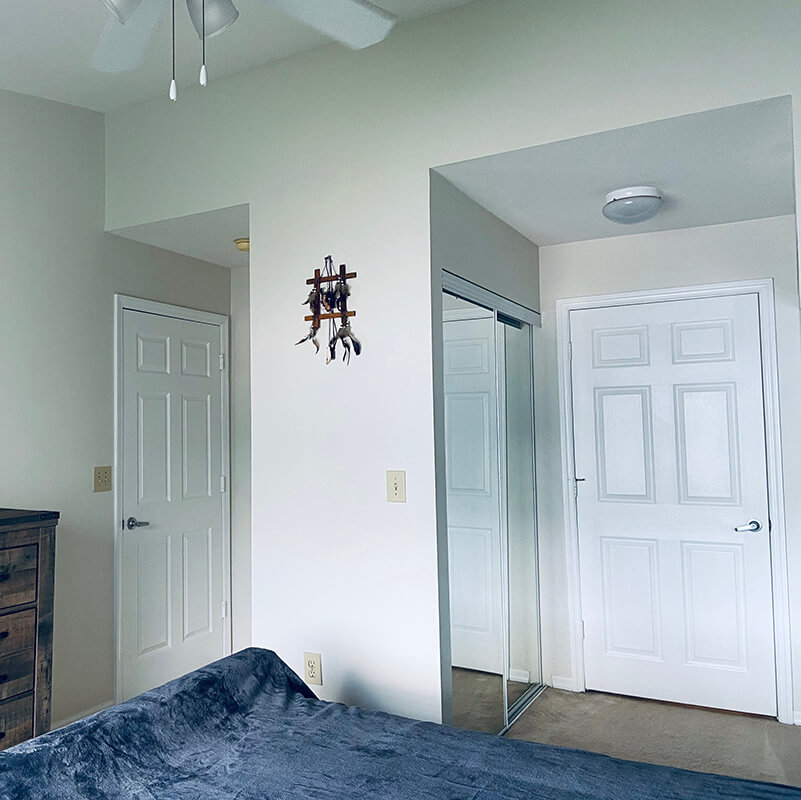 New year, new homes, new challenges, new colors! Multicolor wall paint ideas
This year is off to a great start, since our first job of 2021 was in a precisely developed, high quality, beautifully and with great attention to detail, newly built by the owner, 3 story family home. We had the pleasure of painting the entire interior of the house in the new 2021 Pantone light grey color in almost every space creating a harmonious atmosphere in the home, that was accentuated by the white closets and the one shade darker grey bathrooms.
It was greatly satisfying seeing the progress day to day and the gorgeous final result of our hard work. My client's joy adds to my happiness and gives me even more motivation for my next project!
Read more:
Zachary Boucher
14/08/2023
Extremely professional, fair pricing, very satisfied with end result. Went above and beyond to get the job done and impressive attention to detail. Impeccable cleanup, excellent experience all around.
We live out of town but have a condo at the beach. We had to coordinate the painting with various other services and Peter was incredibly responsive and punctual. He was a pleasure to work with and most importantly did a superb job!! Don't think twice about hiring him.
I used Multicolor to paint my house trim. When I called, a real person answered the phone. That was a pleasant surprise. I told them what I needed. Within a day or so Peter, the owner, came out to estimate the job. He looked closely at the condition of the trim to understand what was needed. I got a very reasonable price and we scheduled the work to start within a couple of days. The painter Peter sent out knew his business and was well organized. He was very easy and pleasant to work with. This painter was unable to work the second day, but a different man came out and finished the job. He was as professional as the first one. I never saw either man take a break. Maybe they did, but not long enough for me to notice. They finished the job a day early. It looks great. My wife loves the way the house looks. I'm very happy with the job and will use Multicolor Paints for future jobs. Also, I never knew anything about this company, the owner, or employees before I called them. I choose them based on a recommendation from a Jacksonville company that did not want to travel this far except for a full house painting job.
Dianne Norquist
02/02/2023
No words to express my gratitude to Peter, Eric and Benny for the professional. Amazing job they did on our exterior. My husband has been a builder for many years and he is very impressed with the workmanship. We had a difficult two-story new home in treasure Beach that needed a lot of caulking. They did a great job putting on primary and two coats of color that will last way after I'm gone... They were courteous and kind from the very beginning to the final cleanup. No need to look any further. I did a lot of research. They are the best around and more than fair in their pricing thank you again Peter, Eric and Benny. God bless.. photos can be seen on the website 🙂
If you want a quality job done on time by a responsible crew, then you should hire Multicolor. Peter and crew showed up when they said they would and did a meticulous job painting the exterior of my home. There aren't many quality companies like this anymore, and I really appreciate the value of their work.
I hired Peter and his crew to paint my master bedroom and bath. OMG! The paint job was meticulous! Perfect! Flawless! How many adjectives can I come up with? It was not only the paint job that was meticulous. They arrived precisely on time, even a little early. When they replaced the furniture, it was perfectly placed under where they knew the pictures would go. The hung back up the crazy flower garland around my windows. I swear to you that they even polished the metal switchplates in my master bath before they replaced them. Their attention to detail is amazing. .. amazing! Peter obviously takes a great amount of pride in his workmanship and that of his crew, and justifiably so. If I ever need any more painting done, I would not even think about hiring anybody else. Nope. I wouldn't even think about it!
Jonathan Cordero
06/10/2022
I own a large charter boat business and needed my heads(bathrooms) painted. They did a fantastic job and knocked out the project in less than 2 days. With marine paint things can get a little delicate. Peter and his team were very professional and aware of what my questions/needs were. Thanks for the great job!
Peter and the rest of the crew at Multi Color Painting were fantastic to work with. We would definitely recommend them to anyone. They were very professional and we are extremely pleased with the work they performed. Peter, the owner, could have very easily charged us more money for a couple of things that weren't anticipated after the job started but he did not. (We even tried to pay him more and he said "no thank you") We trust this company and would hire them again.
Awesome job painting my kitchen cabinets Great service, super nice and professional
I used Multi Color Painting to paint the majority of my home. Peter was great from the beginning and was very helpful in deciding the stylistic direction I wanted to go in terms of color. The finished product exceeded my expectations and I definitely recommend you give them a try. His team was also happy to come back and do a few touch ups in some small areas I noticed to ensure I was 100% satisfied.
The correct installation of wallpaper 
Wallpapering a 1200 sq foot empty home with walls in good condition (without major cracks and holes) takes about 1 week to complete. I prepare the wall by the professional removal of the previous wallpaper, I make small reparations on the wall with patching, and at last, I carefully install the wallpaper so its fits together perfectly.
Call us for: wallpaper installation in Saint Augustine Fl
Wallpaper was very popular for decades before it went out of style. However, a few years ago wallpaper started making its comeback and now there is a wide selection of patterns to choose from. It gives you freedom in home décor because it makes any idea achievable. It is very important that you entrust a professional to put up your wallpaper because thick, fiberglass, and silk wallpaper all have to be handled differently.
The correct installation of wallpaper involves using a special glue. Wallpaper is always applied from the top of the wall and smoothed down- and outwards. Air bubbles are avoided by smoothing out from the middle of the paper to the edges. Precision is important, particularly with striped and patterned wallpaper, so that it fits together perfectly. I always tailor the wallpaper to the exact size of the wall, guaranteeing flawless work. Once it's up, all you have left to do is admire the finished work.
F.A.Q.
Frequently Asked Questions
WHAT CAN WE DO TO FIGHT MOLD?
Mold starts to grow where humidity levels are above 75% for over 72 hours. What can we do to fight mold? If we keep the humidity levels in check, we can completely avoid the formation of mold. One of the main causes of mold in Florida is due to the colder air-conditioned air creating condensation as summer temperatures outside skyrocket. If the problem already occurred, after getting rid of the root of the mold, disinfecting the surface and putting a fresh coat of paint is essential for the occupants' safety. Feel free to reach out if I can be of service.
Home improvement every 6 months?
Nobody likes to have their house painted semiannually or annually. That is why it is important to choose a professional painter. With a paint contractor license and over 10 years of experience, I can assure you won't be disappointed with my work.
Do you need any ideas for your painting project? Take a look at my previous work! You can browse through before and after pictures in my gallery as well as photos taken during the work process. For customized ideas please feel free to reach out to me!
What color should i use for my wall?
White and bright colors make your room look more spacious, while dark colors do the opposite. In case of long, narrow spaces, using bright colors on side walls and darker colors on the end wall will create the illusion of a wider space. Test your color in multiple spots of the room if you are uncertain. This will give you an idea of how the color will appear and also let you familiarize yourself with the new look.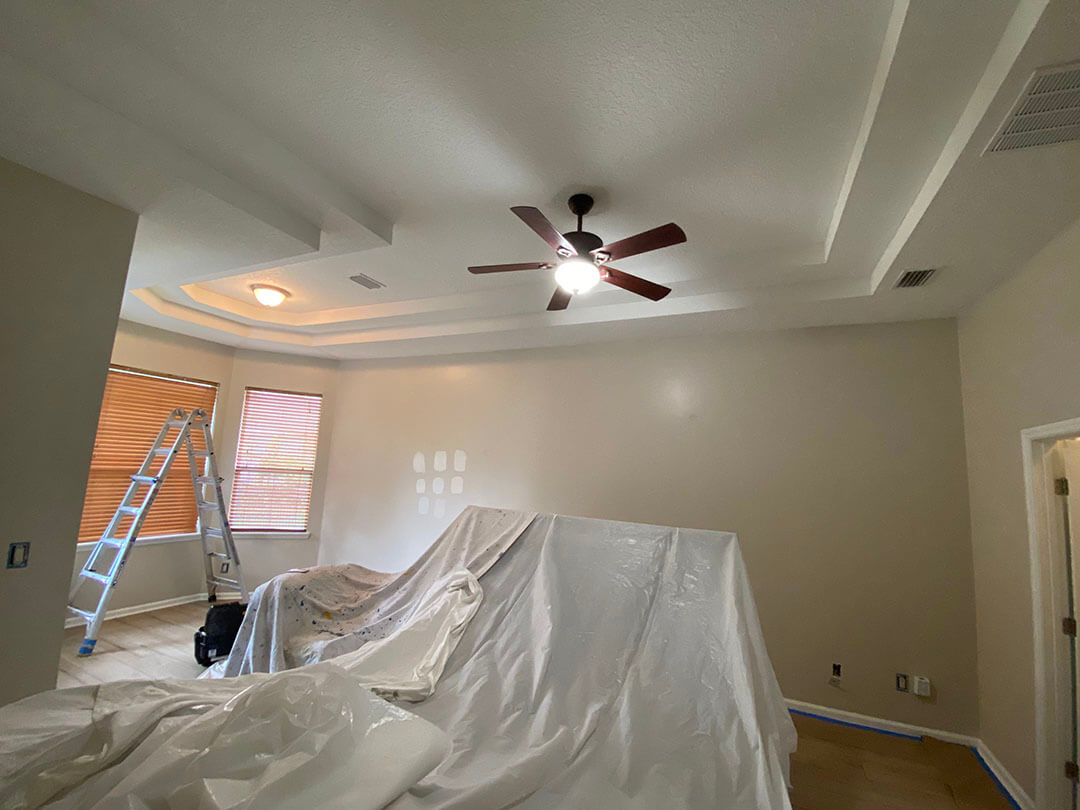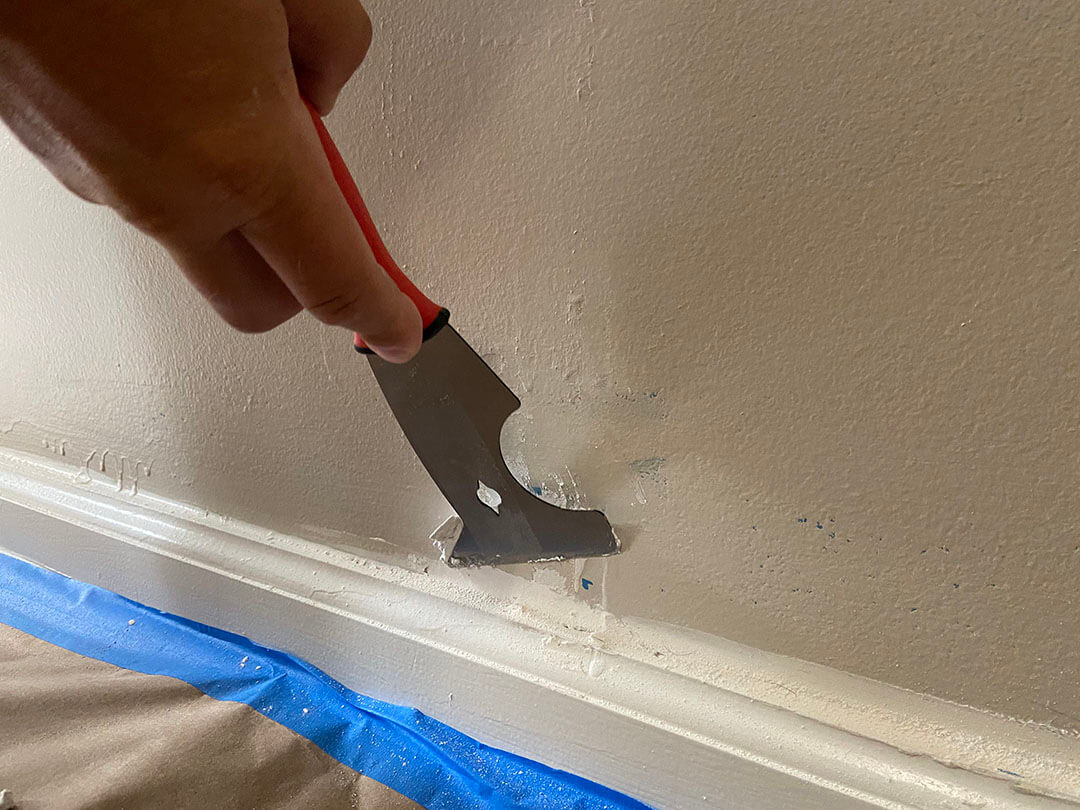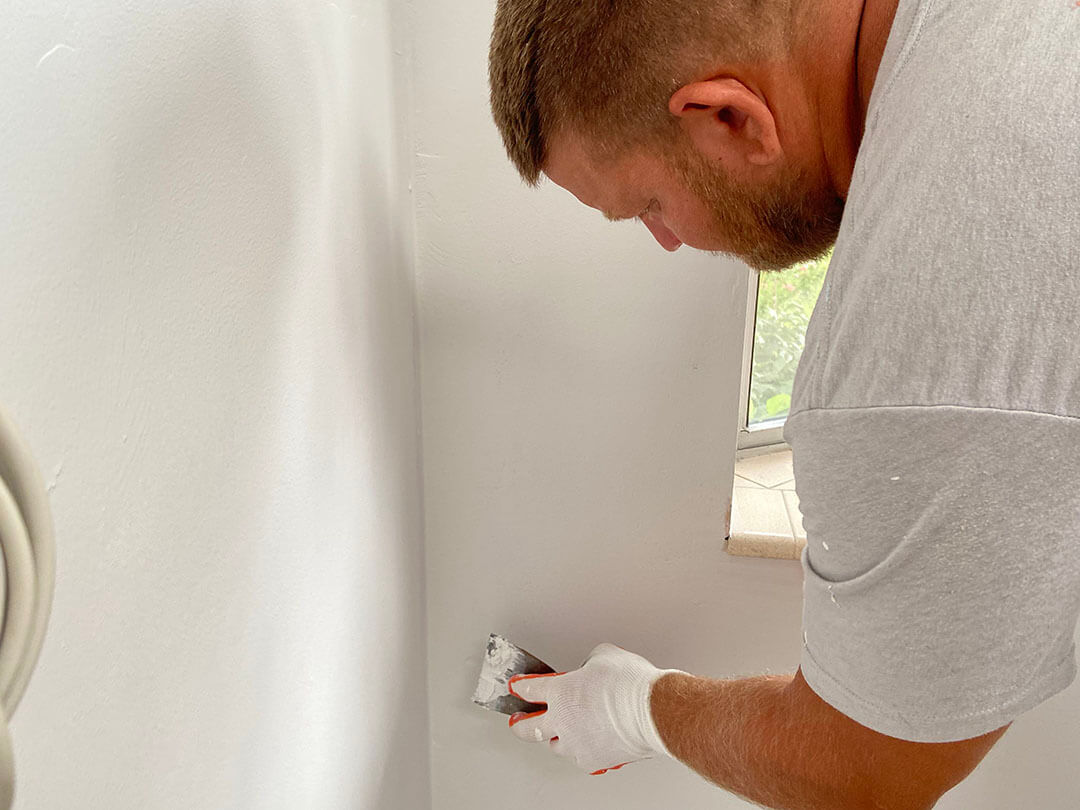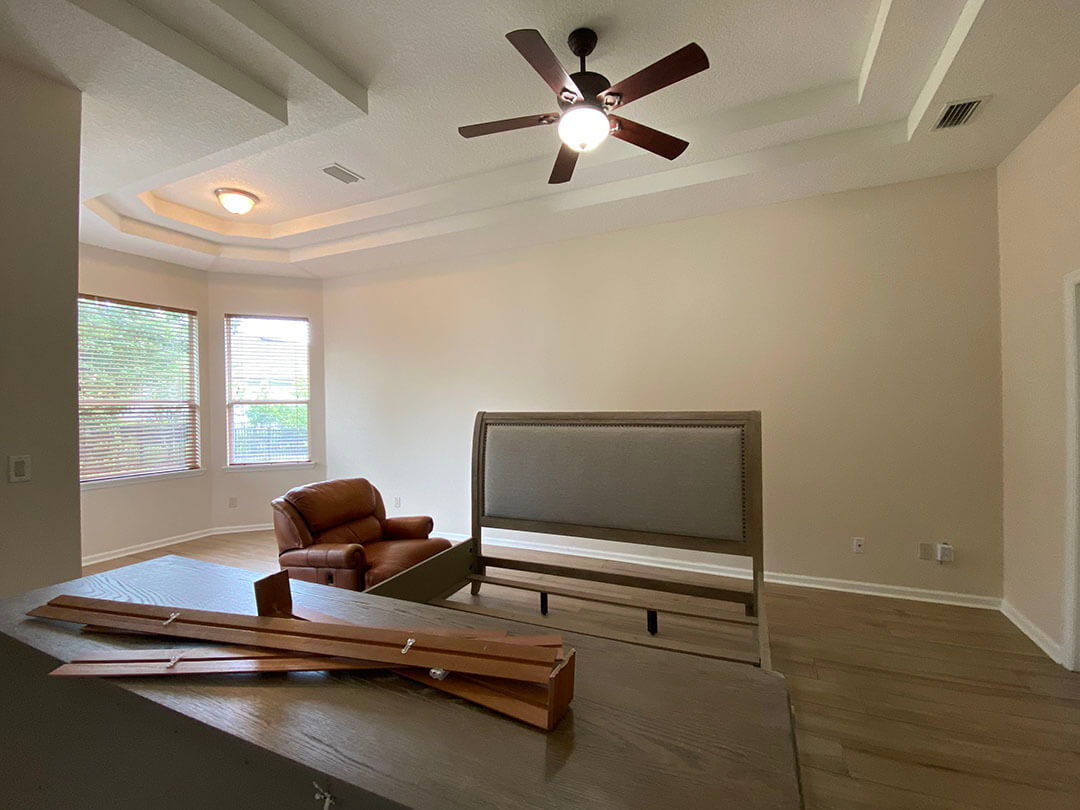 Room painting project: before and after painting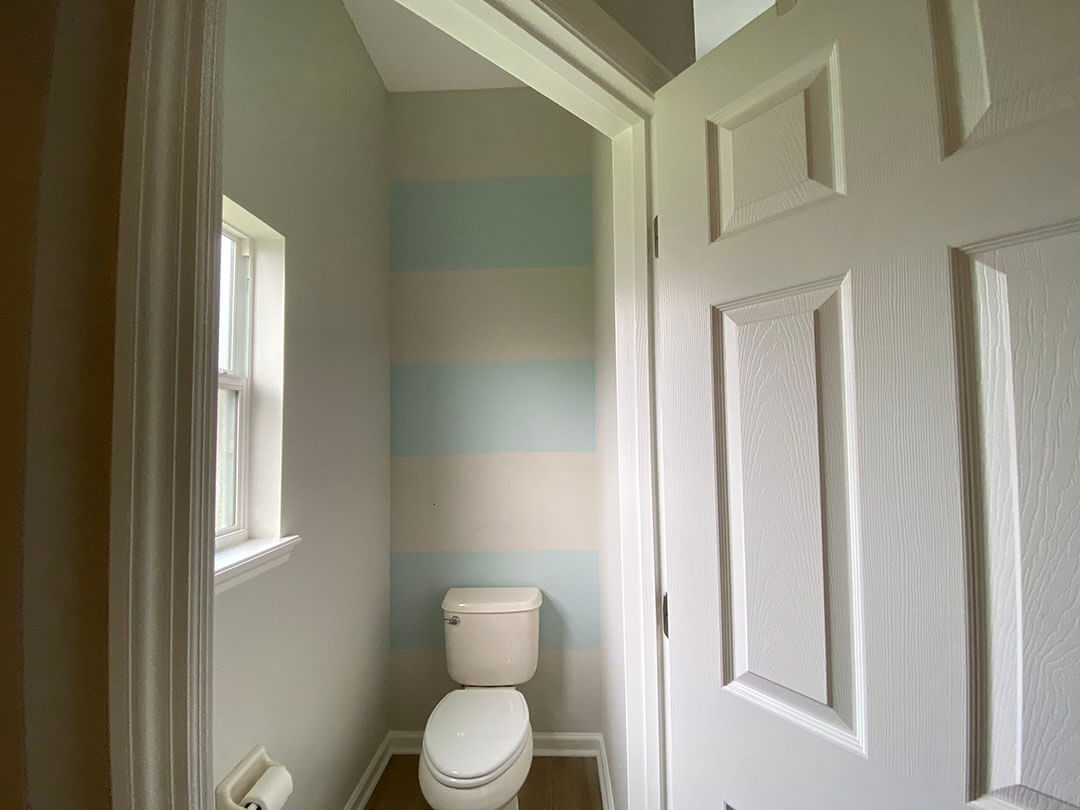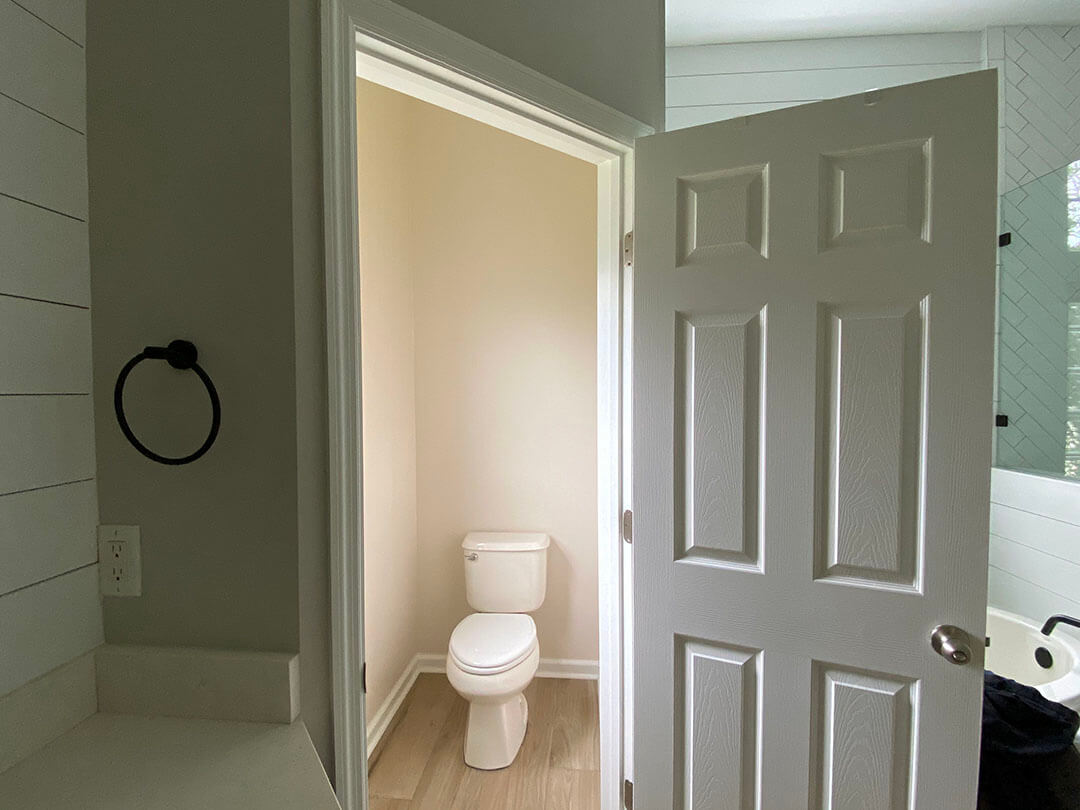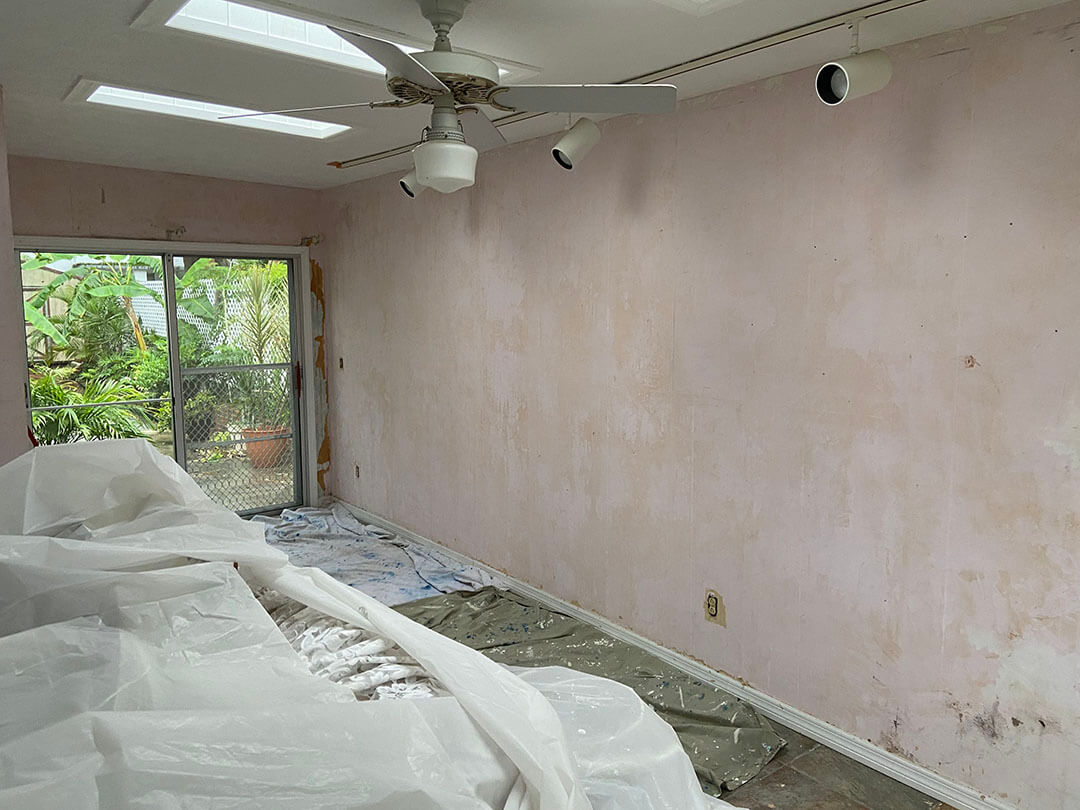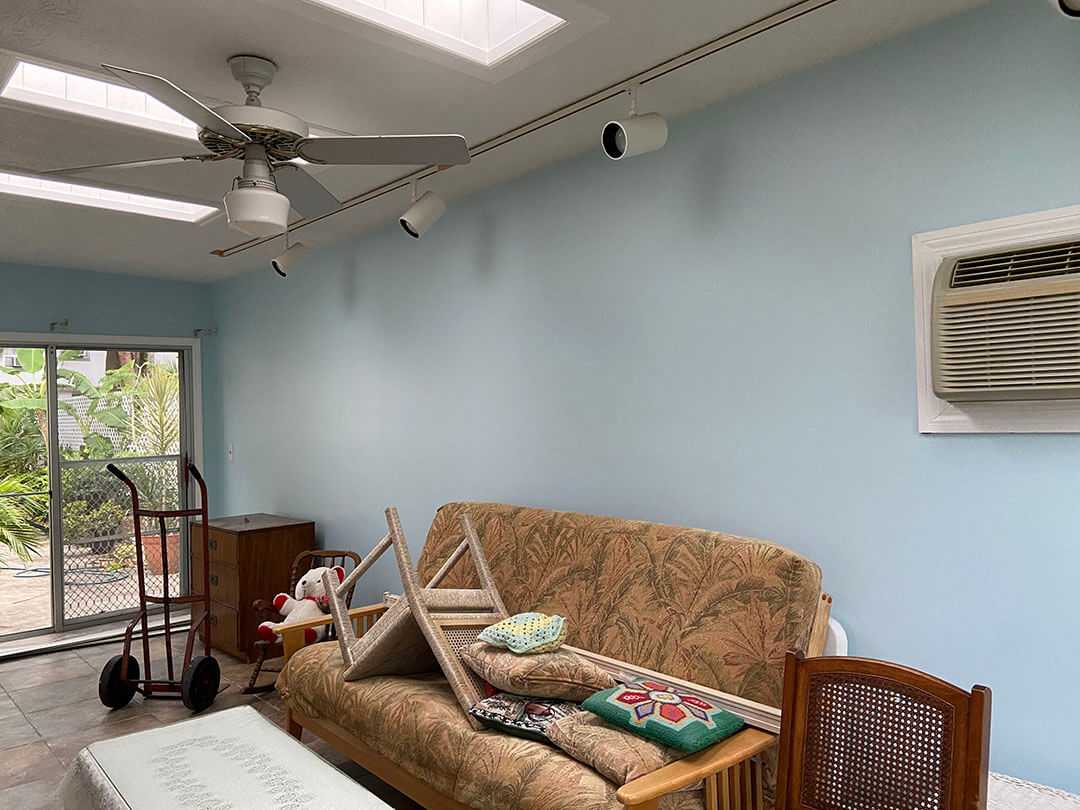 Office Location
24206 Harbour Vista Cir, St. Augustine, Florida 32080
Hours
M-F: 7am - 5pm, S: 7am -5pm
Message to peter
Get In touch below, ask a Question or start a free quote today
Call me: Peter Hando painter
1(904) 217-9681
24206 Harbor Vista Cir. St.
Saint Augustine Floria 32080
HOURS:
M-F: 7 am - 5pm,
S: 7am - 5 pm
LISENSE: ST-9529