Interior painting projects 2023
New construction home interior painting
It's likely that most of us have experienced the situation where we enter in a newly purchased house and don't like the colors of the house. Everyone has their own style, but this can be easily fixed.  Perhaps even more uncomfortable is when this happens with a newly built house of yours. But this can be remedied too. Our client called us in despair because the colors in the house they had just received were not their dream colors, but they wanted to move in as soon as possible. The ceiling wasn't snow-white, the wall wasn't the envisioned color, the kitchen island wasn't dominant enough, and the trims and doors had stains and paint streaks on them. After thorough and comprehensive masking, the work began: the doors, trims, and cabinets were sanded, followed by spraying of the ceiling. Finally, the walls were painted.
Less  than a week later, our client took possession of their clean house with immense satisfaction and happiness.
Chosen colors:
Ceiling: SW 7007

Ceiling Bright White

Trims: SW 7006 Extra White

Wall: SW 7015 Repose Gray

Cabinet: SW 2819 Downing State
Repainting the kitchen cabinet in St. Augustine
Changes in our home always have a pleasant impact on our daily lives. A new color or some decoration can liven up the moments spent at home. Especially when these changes happen in the kitchen, where we spend a lot of time. White is an excellent choice as it brings cheerfulness, cleanliness, and – believe it or not – an appetite for cooking. Using high-quality products is crucial for long-lasting results and easy maintenance.
M.L. Campbell primer and Sherwin Williams Emerald Urethane are high-quality paints that can deliver a beautiful finish on furniture and cabinets. Request a quote and give it a try yourself.
Condominium top to bottom painting in St. Augustine
A clean paint job is quick and easy! All you need is good paint, the right tools, desire and most importantly, enthusiasm to complete a beautiful new look. This 2 bedroom, 2 bathroom, 1100 sq ft condominium underwent a complete top to bottom renovation in 2 days before the holidays. Although it had not been painted for many years (which was very apparent by the condition of the walls), Sherwin Williams Duration paint covered all the stains and marks from long ago. It provided perfect coverage in an even 2 layers. We used the color Simple White (sw 7021) and not only did it improve the overall atmosphere for the residents of the condo, it complimented the festive decorations put out for the holiday season! 
Door hallway and stairs painting service
Our front door and hallway are the busiest parts of our home. We come and go through it several times a day and various objects are constantly brushing up against the walls. It's hard to maintain a freshly painted appearance. It's new charm can be maintained by repainting once a year. If you entrust this task to me, the memory of your brand new clean home will be a reality again within 1 day.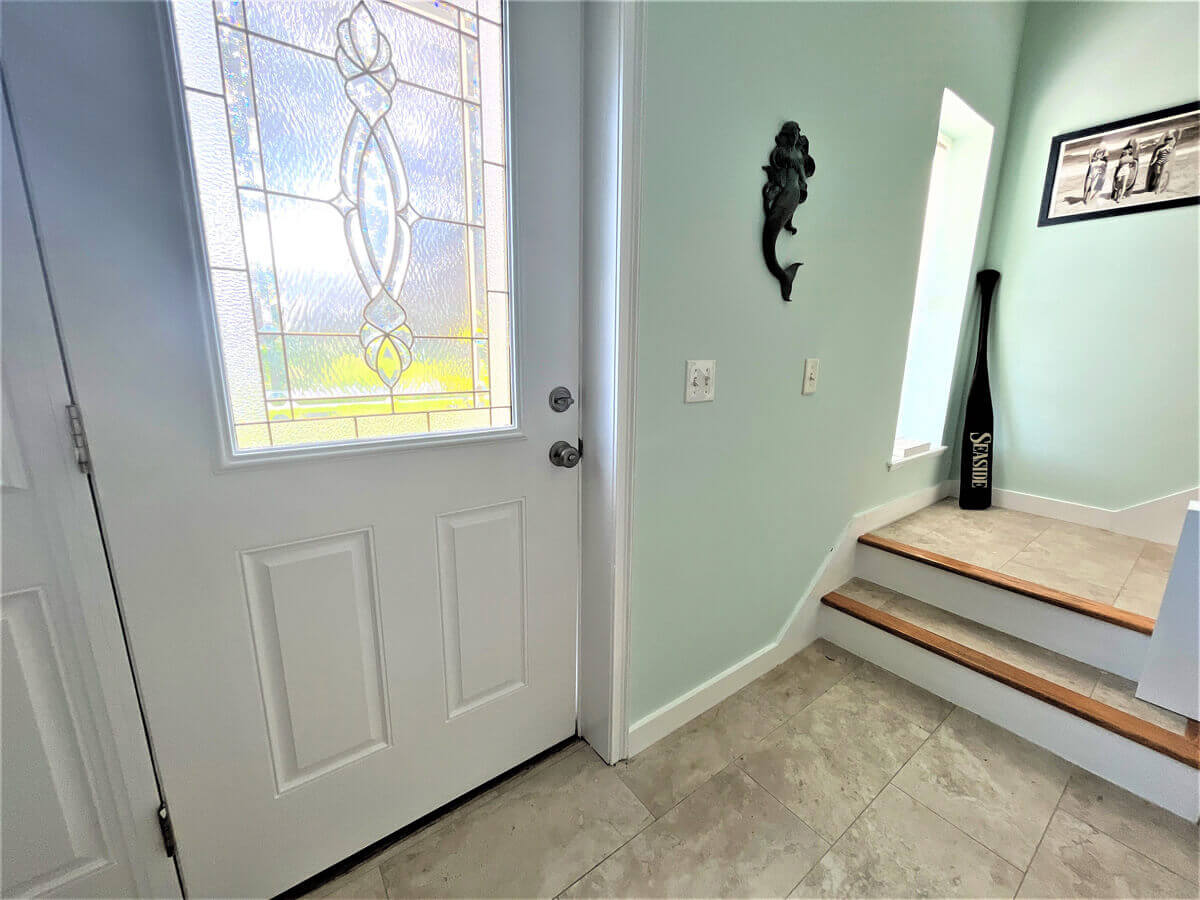 Zachary Boucher
14/08/2023
Extremely professional, fair pricing, very satisfied with end result. Went above and beyond to get the job done and impressive attention to detail. Impeccable cleanup, excellent experience all around.
We live out of town but have a condo at the beach. We had to coordinate the painting with various other services and Peter was incredibly responsive and punctual. He was a pleasure to work with and most importantly did a superb job!! Don't think twice about hiring him.
I used Multicolor to paint my house trim. When I called, a real person answered the phone. That was a pleasant surprise. I told them what I needed. Within a day or so Peter, the owner, came out to estimate the job. He looked closely at the condition of the trim to understand what was needed. I got a very reasonable price and we scheduled the work to start within a couple of days. The painter Peter sent out knew his business and was well organized. He was very easy and pleasant to work with. This painter was unable to work the second day, but a different man came out and finished the job. He was as professional as the first one. I never saw either man take a break. Maybe they did, but not long enough for me to notice. They finished the job a day early. It looks great. My wife loves the way the house looks. I'm very happy with the job and will use Multicolor Paints for future jobs. Also, I never knew anything about this company, the owner, or employees before I called them. I choose them based on a recommendation from a Jacksonville company that did not want to travel this far except for a full house painting job.
Dianne Norquist
02/02/2023
No words to express my gratitude to Peter, Eric and Benny for the professional. Amazing job they did on our exterior. My husband has been a builder for many years and he is very impressed with the workmanship. We had a difficult two-story new home in treasure Beach that needed a lot of caulking. They did a great job putting on primary and two coats of color that will last way after I'm gone... They were courteous and kind from the very beginning to the final cleanup. No need to look any further. I did a lot of research. They are the best around and more than fair in their pricing thank you again Peter, Eric and Benny. God bless.. photos can be seen on the website 🙂
If you want a quality job done on time by a responsible crew, then you should hire Multicolor. Peter and crew showed up when they said they would and did a meticulous job painting the exterior of my home. There aren't many quality companies like this anymore, and I really appreciate the value of their work.
I hired Peter and his crew to paint my master bedroom and bath. OMG! The paint job was meticulous! Perfect! Flawless! How many adjectives can I come up with? It was not only the paint job that was meticulous. They arrived precisely on time, even a little early. When they replaced the furniture, it was perfectly placed under where they knew the pictures would go. The hung back up the crazy flower garland around my windows. I swear to you that they even polished the metal switchplates in my master bath before they replaced them. Their attention to detail is amazing. .. amazing! Peter obviously takes a great amount of pride in his workmanship and that of his crew, and justifiably so. If I ever need any more painting done, I would not even think about hiring anybody else. Nope. I wouldn't even think about it!
Jonathan Cordero
06/10/2022
I own a large charter boat business and needed my heads(bathrooms) painted. They did a fantastic job and knocked out the project in less than 2 days. With marine paint things can get a little delicate. Peter and his team were very professional and aware of what my questions/needs were. Thanks for the great job!
Peter and the rest of the crew at Multi Color Painting were fantastic to work with. We would definitely recommend them to anyone. They were very professional and we are extremely pleased with the work they performed. Peter, the owner, could have very easily charged us more money for a couple of things that weren't anticipated after the job started but he did not. (We even tried to pay him more and he said "no thank you") We trust this company and would hire them again.
Awesome job painting my kitchen cabinets Great service, super nice and professional
I used Multi Color Painting to paint the majority of my home. Peter was great from the beginning and was very helpful in deciding the stylistic direction I wanted to go in terms of color. The finished product exceeded my expectations and I definitely recommend you give them a try. His team was also happy to come back and do a few touch ups in some small areas I noticed to ensure I was 100% satisfied.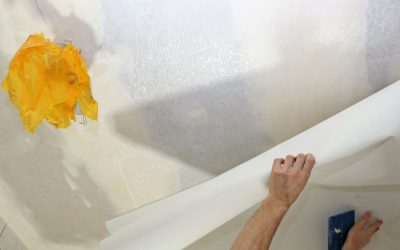 Wondering how to wallpaper a ceiling? Learn the step-by-step process for a successful ceiling transformation.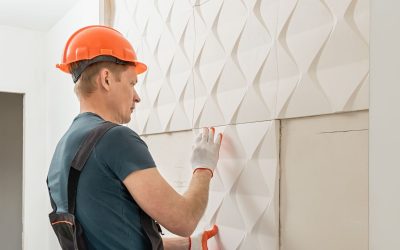 Learn how to remove paneling from walls in a step-by-step guide. Gather the necessary tools, and follow the instructions to remove paneling without damaging the wall.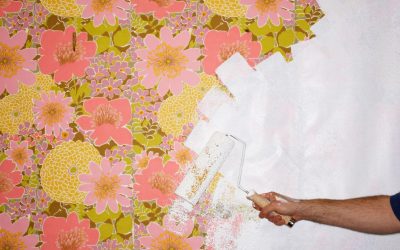 Curious about painting over wallpaper? Discover the dos and don'ts, along with expert tips, for successfully painting over wallpaper.
24206 Harbor Vista Cir. St.
Saint Augustine Floria 32080
HOURS:
M-F: 7 am - 5pm,
S: 7am - 5 pm
LISENSE: ST-9529