Furnishing a bathroom to be practical and look good at the same time is not an easy task: we have to create a little island of peace and tranquility where we can go to freshen up. With the help of colors, we can easily transform an even small bathroom lacking natural light into a pleasant space. Let's paint the bathroom!
We can actually achieve the biggest change with the color of the walls: let's alternate between white and pastel colors! White alone may be too cold and uninviting, but the color white reflects the most light, so we like using it in most bathrooms. The best choice for a small bathroom is always white.
If we complement it with a modern color of our choosing, we can immediately give the space some style and personality. Light and pastel colors are optimal, earthy shades of green and beige, or blue and grey tints also create and air of relaxation.
What's the best wall paint for the bathroom?
We recommend using wall paint that not only produces a lasting and pretty surface in the bathroom but is also suitable for moist conditions.
Sherwin Williams bathroom paints are specially designed for such surfaces. They are mold and mildew resistant and hold up well in humid environments. They don't stain, can be easily washed and scrubbed, and are available in a variety of colors. I think these are the best paints to use in the bathroom.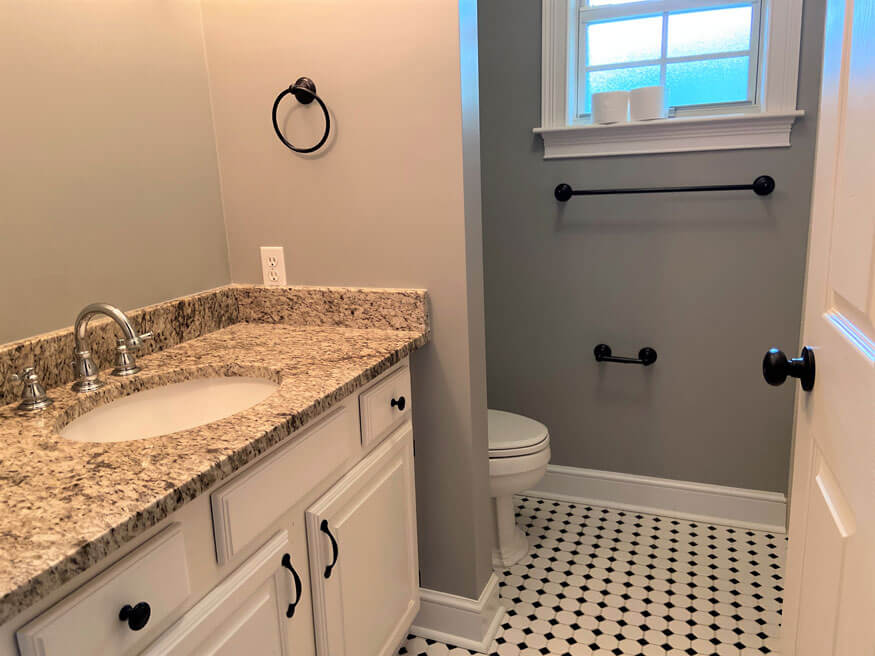 Popular Sherwin Williams bathroom paint colors
I made a list for you of the most popular colors from Sherwin Williams that people choose in their bathrooms, the colors most frequently requested in my work. There are of course many different shades to choose from but if you don't have any ideas, looking at these color combinations is a good place to start.
Extra White: this is a must in every bathroom as a complementary color, at least on the ceiling. It's a perfectly clean white shade that I especially recommend for bathrooms.
On the Rocks: this light shade of grey speaks of elegance and modern touches, and it pairs really well with the Extra White color.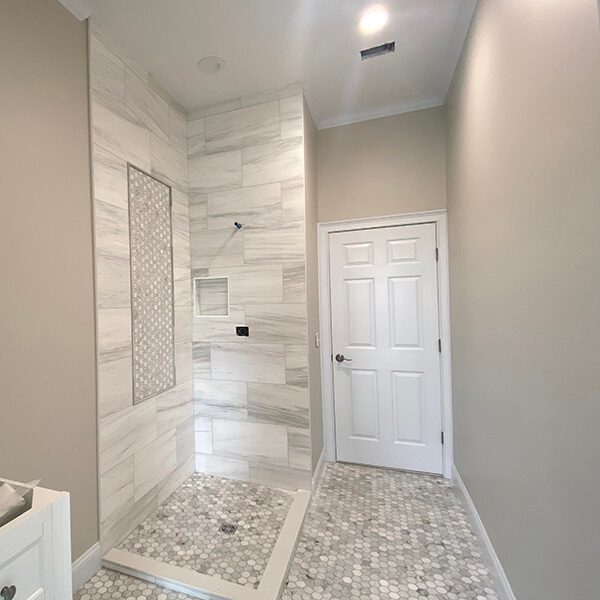 Alabaster: if you want to pick a light and muted color but still bring a little excitement into your bathroom then alabaster is a great choice. Mainly on baseboards, this color is well distinguished next to the On the Rocks shade.
Window Pane: if you are not a fan of grey but want to add a touch of color to your white bathroom, then the light green Window Pane shade may be the right choice for you. It is a pleasant pastel color that also pairs well with Extra White.
You can find more ideas to inspire you on the Sherwin Williams website, so we recommend taking a look around!
If you have found the perfect color or you are still looking and need some help, don't hesitate to give me a call! I would love to help you renovate your bathroom! Call now: 1(904)217-9681
More Interior painting service