House Painting Projects 2023
Here are more pictures of a few of my exterior house painting projects in Saint Augustine. Let me introduce you to some of the colors and surfaces I have worked with.
1900s built home exterior repainted in St. Augustine Florida
We are expanding our list of pride with another completed masterpiece, a Bayfront house also built in the 1900s.
It underwent a literal complete exterior renovation, as the walls and triangle (SW 7015 Repose Gray), along with the doors, shutters (SW 7017 Dorian Gray), deck, wrap (SW 7018 Dovetail), and trim, screens, porches, soffits, gutters (SW 6385 Dover White), were all repainted. In addition to all this, special attention was given to the fans, vases and lions on the front porch.
Every element of the entire facade underwent thorough preparation with the right products! Our client followed the processes with us and expressed their maximum satisfaction with our work. 😊
Get a Quote: 
Exterior house painting near me:
Coquina shell surface spray painting
The most advisable way to paint a Coquina shell surface is by using a spray application. Due to its textured surface, the paint will adhere evenly to the surface, reaching every crevice.
For my Coquina shell exterior projects, I always use Sherwin Williams Loxon Primer, specifically designed to tolerate the high pH common in new masonry, ensuring a uniform look and a long-lasting finish. This primer and sealer is perfect for conditioning highly textured masonry surfaces.
Afterward, we apply the color chosen by the client, using Sherwin Williams Duration exterior paint.
Get a Quote: 
Exterior house painting near me:
100 years old -Old Dowtown- house exterior renovation painting
Downtown: We have been working on a very exciting project over the past few weeks. 😊 We completed an exterior renovation of a 2 story, 2300sq ft home, plus an additional side unit built in 1930.
The old paint was removed, and new colors applied. As a first step, we performed a thorough high-pressure wash to remove dust and dirt as well as flakes of old paint that had lost its adhesion.  As you can see, the condition is deteriorating, and the wood deserved a fresh coat of paint. The jagged and uneven material was removed by sanding and then the holes were filled in. Since the house is nearly 100 years old, we worked very carefully to carry out all restoration processes and provide the best possible service. As a primer, I chose Sherwin Williams PrimeRx Peel Bonding Primer, a restorative product that filled the uneven surface – thus resulting in an even and smooth foundation before the topcoat application.  Next came the most spectacular part of the work: adding the final colors.
Due to the age and condition of the wood, after one coat of primer it receives 2 coats of topcoat with Sherwin Williams Duration Exterior Acrylic Latex. The results will ensure a longer life and smoother surface!
Color used: www.sherwin-williams.com
Main color: Sheraton Sage SW0014

Soffit color: Downing Sand SW2822

Handrailing color: Fairfax Brown SW2856

Downing Sand SW2822

Square areas color: Rookwood Antique Gold SW2814
Get a Quote: 
Exterior house painting near me:
House painting against the strong UV rays in St. Augustine  
The strong UV rays found in Florida do nothing to enhance the condition of our homes – especially if they are made of wood.  It is of utmost importance to use a high-quality product. This house is also located on the coast, so it is a victim of the salty air as well.  It is important to apply good materials and the right number of layers. This 2 story, newly constructed ocean view home is finished in Sherwin Williams Duration SW 9051 Aquaverde. We also think it's a great choice 😊
Get a Quote: 
Exterior house painting near me:
Complete House painting in St. Augustine
Act 3 😊 we worked together again – another success!!!  Quality is still the most important part of our relationship.  JC South Electric made it possible to create another home, and we thank you for the honor of being a part of it again.
Because we only use the best quality Sherwin-Williams paints, so the results will be problem-free and long lasting!  Just look at the front sidewalk: add a small detail and see how striking the result is.  We used carefully selected paint colors for the home and concrete front to complete a harmonious look. 
Get a Quote: 
Exterior house painting near me: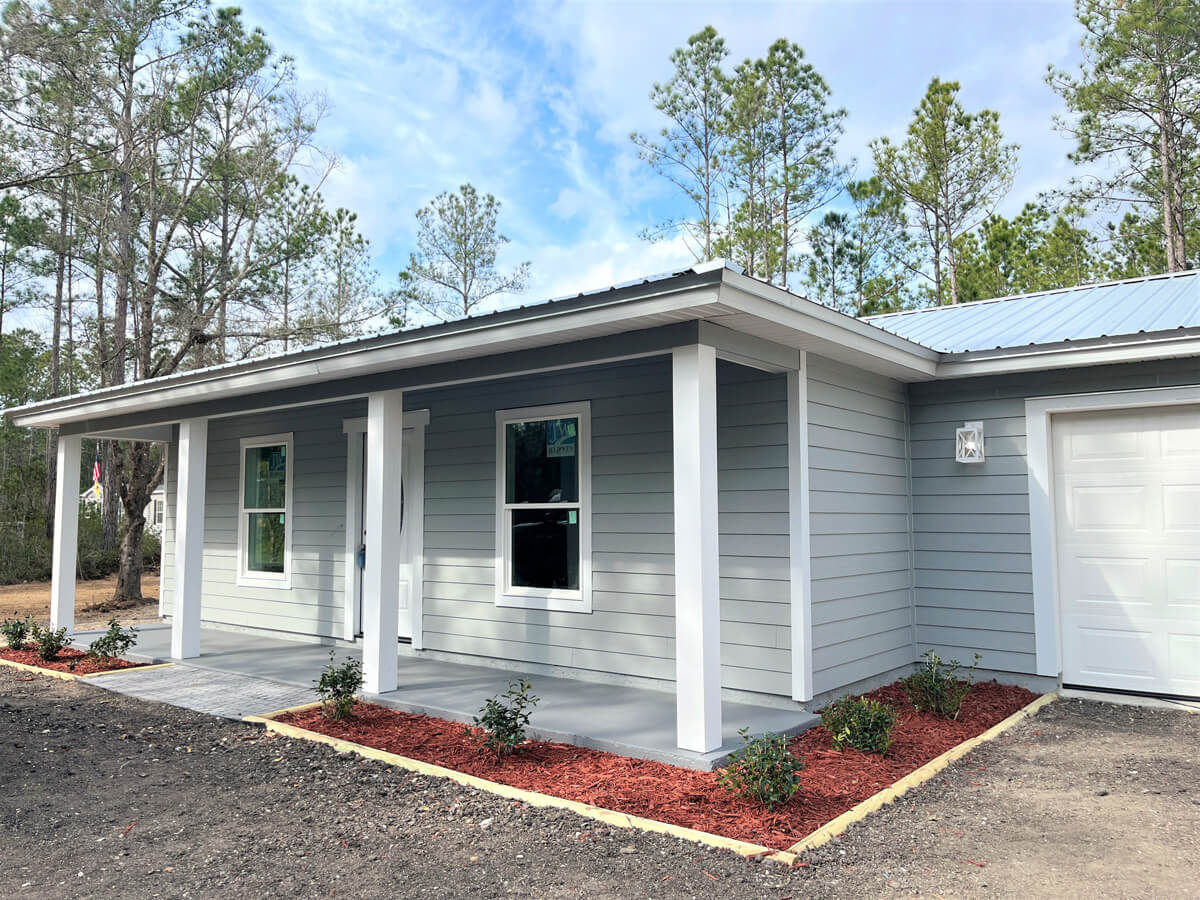 Clean coat of paint of this tidy cottage in St. Augustine
This small and tidy cottage has just been upgraded with a clean coat of paint. After a thorough pressure washing, it was repainted with the same color, but a shade lighter. Sherwin Williams Atmospheric compared to the original color, was the best possible choice for this quaint corner house. Only the color of the entrance door change significatly. Changing from blue to gray gave it a more fashionably chic look.
Get a Quote: 
Exterior house painting near me:
Summer colors for your home in Florida
Bright and intense summer colors are still popular :).  And why not?  We are in sunny Florida, and right next to the coast. Start the year with a bold and exciting color for your home. You'll see that everything will be brighter :D.
Get a Quote: 
Exterior house painting near me: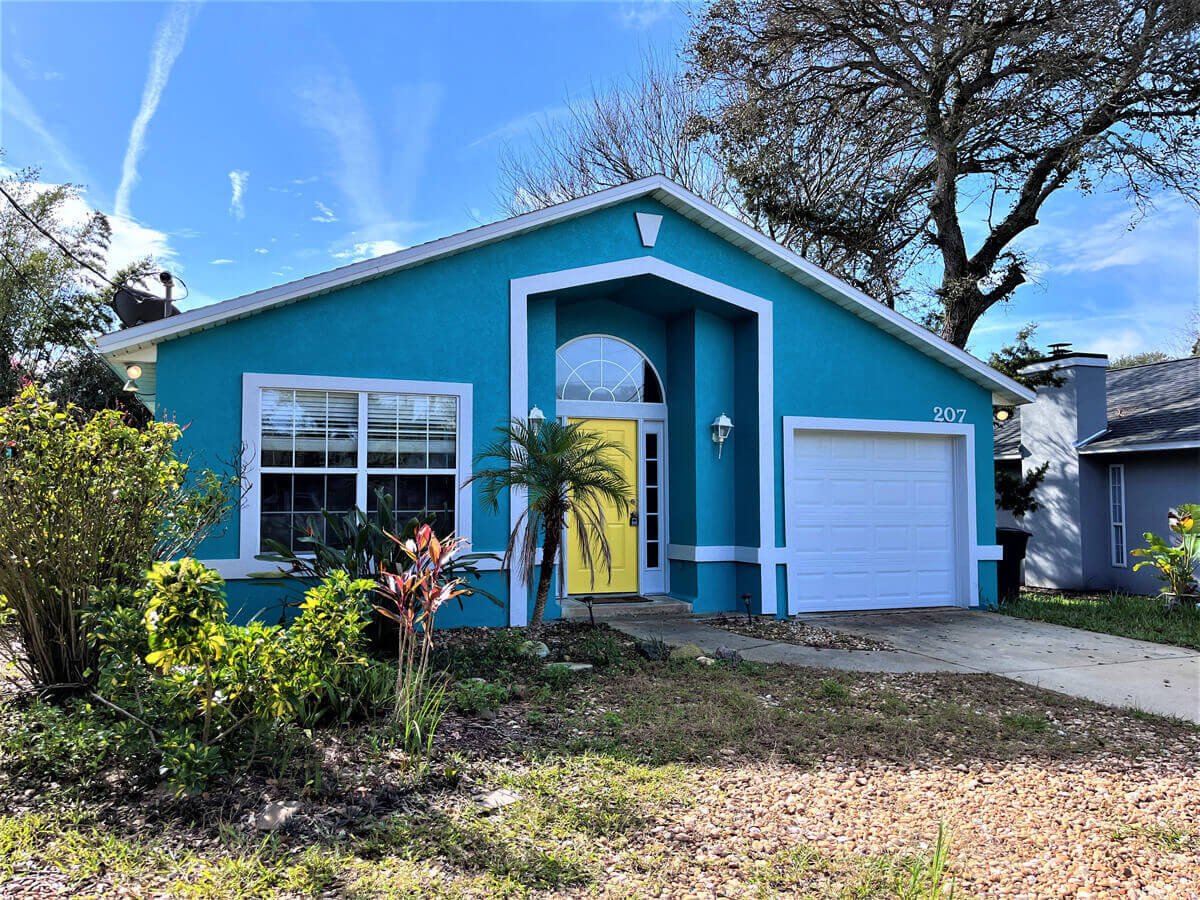 Daryl Perritt6
27/11/2023
I was skeptical when he said "my cabinets would come out like new". But he was right on
Everything about the work Multicolor did in my new home was professional. Communication was timely; the work Peter and his team did was meticulous. And they did a spacious condo in less than three days. Could not have been a better experience. And the cost was very reasonable. Thank you to Peter and his team.
Carol Carnicelli
11/09/2023
Multicolor Painting did a great job. I asked about moving furniture – Peter said they will take care of it all – even removed my blinds, drapes … professional and very nice people. And they stick to their schedule! I can't take the credit for finding them, my neighbors highly recommended them. He even set me up with someone to do my chair rails in the hall and he did a great job also. I am doing the happy dance.
Peter came and gave me a very fair quote and detailed both verbally and in writing exactly how his Team would accomplish the task. His Team was extremely professional and very respectful the entire time they were in my condo. I have not seen customer service like this in probably 20 plus years and especially since the pandemic. I would highly recommend Multicolor for any of your painting needs! I have attached a picture of just oneroom, but Peter and his Team painted the entire inside of the condo. Thanks for the great work!
Zachary Boucher
14/08/2023
Extremely professional, fair pricing, very satisfied with end result. Went above and beyond to get the job done and impressive attention to detail. Impeccable cleanup, excellent experience all around.
We live out of town but have a condo at the beach. We had to coordinate the painting with various other services and Peter was incredibly responsive and punctual. He was a pleasure to work with and most importantly did a superb job!! Don't think twice about hiring him.
I used Multicolor to paint my house trim. When I called, a real person answered the phone. That was a pleasant surprise. I told them what I needed. Within a day or so Peter, the owner, came out to estimate the job. He looked closely at the condition of the trim to understand what was needed. I got a very reasonable price and we scheduled the work to start within a couple of days. The painter Peter sent out knew his business and was well organized. He was very easy and pleasant to work with. This painter was unable to work the second day, but a different man came out and finished the job. He was as professional as the first one. I never saw either man take a break. Maybe they did, but not long enough for me to notice. They finished the job a day early. It looks great. My wife loves the way the house looks. I'm very happy with the job and will use Multicolor Paints for future jobs. Also, I never knew anything about this company, the owner, or employees before I called them. I choose them based on a recommendation from a Jacksonville company that did not want to travel this far except for a full house painting job.
Dianne Norquist
02/02/2023
No words to express my gratitude to Peter, Eric and Benny for the professional. Amazing job they did on our exterior. My husband has been a builder for many years and he is very impressed with the workmanship. We had a difficult two-story new home in treasure Beach that needed a lot of caulking. They did a great job putting on primary and two coats of color that will last way after I'm gone... They were courteous and kind from the very beginning to the final cleanup. No need to look any further. I did a lot of research. They are the best around and more than fair in their pricing thank you again Peter, Eric and Benny. God bless.. photos can be seen on the website 🙂
If you want a quality job done on time by a responsible crew, then you should hire Multicolor. Peter and crew showed up when they said they would and did a meticulous job painting the exterior of my home. There aren't many quality companies like this anymore, and I really appreciate the value of their work.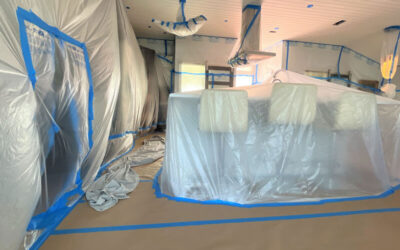 Floors and furniture should be protected when painting. I would like to share with you which plastic and masking paper to choose for your project.
read more
Message to peter
If you are planning a painting project, it is time to get to know me: I am Peter and I am a professional house painter. I can make your house remodeling project come true!
I have over 10 years of experience in the field and I will gladly answer all of your questions.
Call to schedule a time!
Office Location
24206 Harbour Vista Cir, St. Augustine, Florida 32080
Hours
M-F: 7am - 5pm, S: 7am -5pm
24206 Harbor Vista Cir. St.
Saint Augustine Floria 32080
HOURS:
M-F: 7 am - 5pm,
S: 7am - 5 pm
LISENSE: ST-9529