Kitchen cabinet painting projects 2022
Elegant and smooth kitchen cabinet renew
Over time, like everything else, kitchen cabinets wear out and begin to look old. This doesn't mean you have to replace the whole cabinet – that would be a very time consuming and expenisive project. Most of the time we just get bored with the color of the door panels and frame. That's when we come in and paint the kitchen of your dreams. Our designer client dreamed up a complete interior plan for her home that included a matching kitchen. Sherwin Williams Emerald Urethane Trim Enamel Paint once again delivered the expected results for our satisfied client. Look at these elegant handles that will be arriving for her soon 😊
Black and white kitchen cabinet renovation
Black and White! Often a tiny change can bring us joy, and often a little more imagination can create striking results. If you just can't decide between 2 colors, you choose both 😊! White on top, black on the bottom with the durable satin finish on the surface of the door leaf also offers a richer look. A smooth surface with a slight gloss…. Sherwin Williams Emerald Urethane Trim Enamel Paint is available in a range of colors and custom matches are also available on request.
Kitchen cabinet refurbish
This year, many of our customers placed their confidence in us to refurbish their kitchen cabinets.
I can safely say that we haven't disappointed anyone 😊 Unlike the more commonly used combination of grey walls and white kitchen cabinets, the shades are reversed. The grey satin finish of the cabinets I chose has an extremely elegant look, paired with a bright warm toned accent wall that highlights the kitchen backsplash fantastically. The grey color is timeless and can be incorporated into any style.
Wonderful kitchen cabinet renewing
They are even more beautiful in real life!!! With careful attention, 100% precision and the best materials / tools, nothing is impossible. Even our client's jaw dropped!!!! However, the correct steps must be take for a beautiful and long term result – and so the time frame for a completed kitchen such as this one is is between 4-6 days.
Day 1: complete dismantling, thorough cleaning, sanding, buffing, 1st coat of primer
2-4 days: 2 coats of Sherwin Williams Emerald Urethane Trim Enamel Paint
Allow time to dry
Completely assemble the cabinet after drying. Each piece received 3 coats of evenly applied cabinet spray, with each layer recieving a light sanding in preporation for the next coat. Proper drying time between coats is essential for long lasting quality!
Kitchen cabinet renovation
In recent months, we've been renovating cabinets for our clients. The most popular request is to change from a woodgrain finish to a clean white finish. Not only is it easy to clean, but it has a modern appeal. I'm able to do the job quickly, without any issue. If you're planning a kitchen renovation, call me today. 
Each part of the 52-piece cabinet is coated with Sherwin Williams Emerald Urethane, which gives a smooth, luxurious finish. This water-based enamel resists yellowing compared to traditional oil-based coatings and creates a tough, durable finish that withstands the wear and tear of frequently cleaned and used areas.
Daryl Perritt6
27/11/2023
I was skeptical when he said "my cabinets would come out like new". But he was right on
Everything about the work Multicolor did in my new home was professional. Communication was timely; the work Peter and his team did was meticulous. And they did a spacious condo in less than three days. Could not have been a better experience. And the cost was very reasonable. Thank you to Peter and his team.
Carol Carnicelli
11/09/2023
Multicolor Painting did a great job. I asked about moving furniture – Peter said they will take care of it all – even removed my blinds, drapes … professional and very nice people. And they stick to their schedule! I can't take the credit for finding them, my neighbors highly recommended them. He even set me up with someone to do my chair rails in the hall and he did a great job also. I am doing the happy dance.
Peter came and gave me a very fair quote and detailed both verbally and in writing exactly how his Team would accomplish the task. His Team was extremely professional and very respectful the entire time they were in my condo. I have not seen customer service like this in probably 20 plus years and especially since the pandemic. I would highly recommend Multicolor for any of your painting needs! I have attached a picture of just oneroom, but Peter and his Team painted the entire inside of the condo. Thanks for the great work!
Zachary Boucher
14/08/2023
Extremely professional, fair pricing, very satisfied with end result. Went above and beyond to get the job done and impressive attention to detail. Impeccable cleanup, excellent experience all around.
We live out of town but have a condo at the beach. We had to coordinate the painting with various other services and Peter was incredibly responsive and punctual. He was a pleasure to work with and most importantly did a superb job!! Don't think twice about hiring him.
I used Multicolor to paint my house trim. When I called, a real person answered the phone. That was a pleasant surprise. I told them what I needed. Within a day or so Peter, the owner, came out to estimate the job. He looked closely at the condition of the trim to understand what was needed. I got a very reasonable price and we scheduled the work to start within a couple of days. The painter Peter sent out knew his business and was well organized. He was very easy and pleasant to work with. This painter was unable to work the second day, but a different man came out and finished the job. He was as professional as the first one. I never saw either man take a break. Maybe they did, but not long enough for me to notice. They finished the job a day early. It looks great. My wife loves the way the house looks. I'm very happy with the job and will use Multicolor Paints for future jobs. Also, I never knew anything about this company, the owner, or employees before I called them. I choose them based on a recommendation from a Jacksonville company that did not want to travel this far except for a full house painting job.
Dianne Norquist
02/02/2023
No words to express my gratitude to Peter, Eric and Benny for the professional. Amazing job they did on our exterior. My husband has been a builder for many years and he is very impressed with the workmanship. We had a difficult two-story new home in treasure Beach that needed a lot of caulking. They did a great job putting on primary and two coats of color that will last way after I'm gone... They were courteous and kind from the very beginning to the final cleanup. No need to look any further. I did a lot of research. They are the best around and more than fair in their pricing thank you again Peter, Eric and Benny. God bless.. photos can be seen on the website 🙂
If you want a quality job done on time by a responsible crew, then you should hire Multicolor. Peter and crew showed up when they said they would and did a meticulous job painting the exterior of my home. There aren't many quality companies like this anymore, and I really appreciate the value of their work.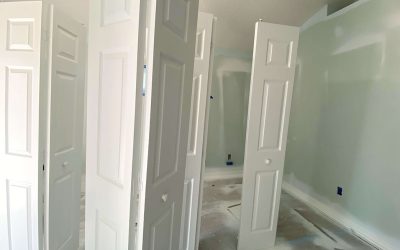 Learn the key steps for painting doors: prep based on material, hardware removal. Discover tips for wooden doors and achieve a flawless finish!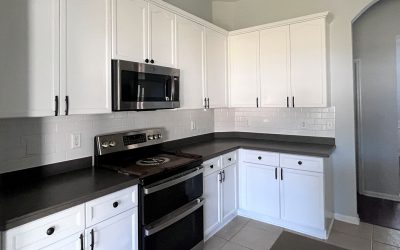 Explore expert tips for repainting kitchen cabinets without skipping essential steps.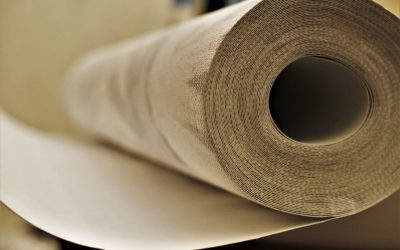 Explore a wide range of wallpapers, from vinyl's versatility to special designs, in our blog about wall coverings!
24206 Harbor Vista Cir. St.
Saint Augustine Floria 32080
HOURS:
M-F: 7 am - 5pm,
S: 7am - 5 pm
LISENSE: ST-9529