Kitchen cabinet painting projects 2022
Wonderful kitchen cabinet renewing
They are even more beautiful in real life!!! With careful attention, 100% precision and the best materials / tools, nothing is impossible. Even our client's jaw dropped!!!! However, the correct steps must be take for a beautiful and long term result – and so the time frame for a completed kitchen such as this one is is between 4-6 days.
Day 1: complete dismantling, thorough cleaning, sanding, buffing, 1st coat of primer
2-4 days: 2 coats of Sherwin Williams Emerald Urethane Trim Enamel Paint
Allow time to dry
Completely assemble the cabinet after drying. Each piece received 3 coats of evenly applied cabinet spray, with each layer recieving a light sanding in preporation for the next coat. Proper drying time between coats is essential for long lasting quality!
Kitchen cabinet renovation
In recent months, we've been renovating cabinets for our clients. The most popular request is to change from a woodgrain finish to a clean white finish. Not only is it easy to clean, but it has a modern appeal. I'm able to do the job quickly, without any issue. If you're planning a kitchen renovation, call me today. 
Each part of the 52-piece cabinet is coated with Sherwin Williams Emerald Urethane, which gives a smooth, luxurious finish. This water-based enamel resists yellowing compared to traditional oil-based coatings and creates a tough, durable finish that withstands the wear and tear of frequently cleaned and used areas.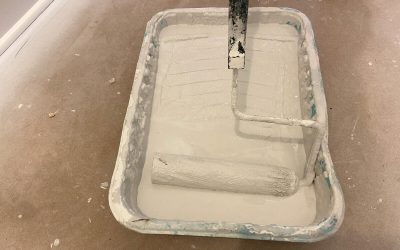 Cleaning up spilled paint is not impossible. As a painter, I know all the trick of the trade in which all types of surfaces can be cleaned. I'll share some pointers in this article!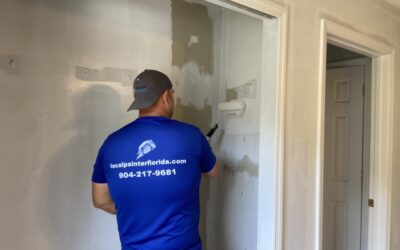 It depends on your lifestyle, your family, and the function of the room; how much wear and tear or dirt gets put on the walls. Let's look at the factors that shape the need to repaint from room to room.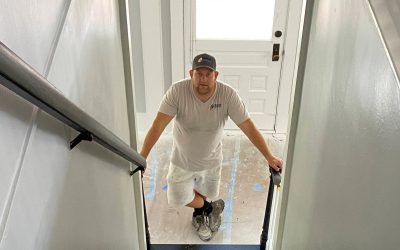 How long should I wait and what is the optimum interior paint drying time between coats? I will provide you with these answers and tips.
24206 Harbor Vista Cir. St.
Saint Augustine Floria 32080
HOURS:
M-F: 7 am - 5pm,
S: 7am - 5 pm
LISENSE: ST-9529