Local painter in Saint Augustine, Florida
Your Satisfaction is Guaranteed
My Colorful Story
Hi! Are you looking for a local painter in the area? Let me introduce myself!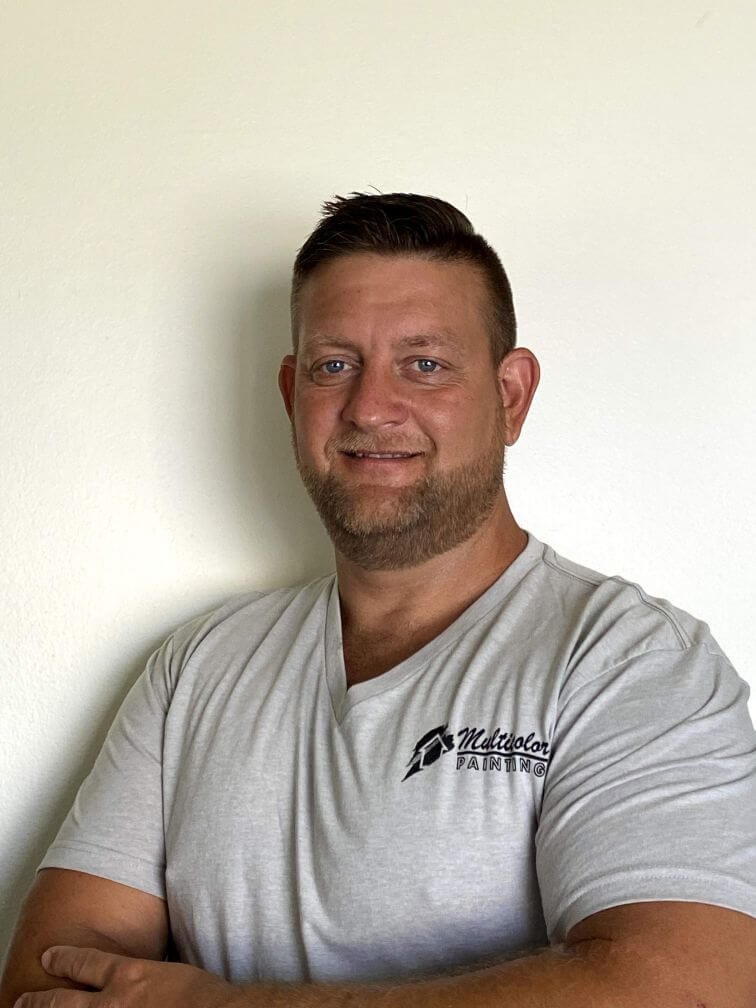 Peter Hando
Local Painter in saint Augustine
I am a professional local painter in the Saint Augustine area
My name is Peter Hando and I am a professional local painter in the Saint Augustine area. I am a licensed contractor with 10 years of experience.
My work includes large interior and exterior painting projects as well as smaller jobs requiring specific customization. I enjoy taking on all kinds of projects and I use state of the art technology in everything I do, whether it be wall painting, installation of wallpaper, or providing decorative finishes.
I use reliable and high-grade materials to provide work of the outmost quality to all my clients. Using advanced painting techniques, I work fast and deliver precise results.
I use precision not only in my painting, but I pay close attention to the protection and careful covering of the various surfaces and objects surrounding the painting area.
I am at your disposal, whether you need routine maintenance painting, or you are ready for a full-blown home improvement project.
With 10 years of professional experience
With 10 years of professional experience, I undertake projects in houses, apartments, condominiums, rentals, airbnbs, bed and breakfasts, hotels, offices, schools, churches, construction sites, industrial buildings, and other institutions. If needed, I can provide turnkey service including the refinish or complete renovation of kitchen cabinets and a full cleaning of the entire space upon completion.
Property survey request
After a complimentary survey of the property, I acquire and deliver quality materials needed for the project, in case the client does not provide his or her own. These materials include surface protection covering and other accessories to keep paint from staining furniture and various other surfaces.
Interior Painting Projects
Exterior Painting Projects
Cabinet Painting Projects
What i do - Reliable local painter in the saint augustine area
Interior Wall Painting, Exterior House Painting,  Cabinet Painting
"
I am proud to say that our clients are eager to refer us to their families, friends, and neighbors after earning their trust with each project we complete for them. My top priorities are to perform quality work and satisfy our clients' needs.
"
We pay close attention to all aspects of the painting and decorating process, especially:
Awesome job painting my kitchen cabinets Great service, super nice and professional!
Tracy P.
09/2022
I used Multi Color Painting to paint the majority of my home. Peter was great from the beginning and was very helpful in deciding the stylistic direction I wanted to go in terms of color. The finished product exceeded my expectations and I definitely recommend you give them a try. His team was also happy to come back and do a few touch ups in some small areas I noticed to ensure I was 100% satisfied.
Taylor B.
08/2022
Multi Color Painting did an excellent job painting the interior of my home. They were conscientious, detail-oriented, clean and always on time. I highly recommend this company. 
Susan B. F.
08/2022
Peter was amazing! We had not moved in yet and needed to coordinate with him virtually. He was responsive, communicative, and took great pride in his work! We had our cabinets painted and his crew took the time to degrease and sand the cabinets multiple times to ensure a professionally finished product. He also painted our 15 foot ceiling living room and master bedroom and the quality was excellent. He even coordinated with my brother in law so that someone we trusted could see the house in person before we came. When we did finally get to see it all in person we were thrilled! Thank you Peter! I actually already have some other projects in mind that I'm hoping his crew can help with 🙂 
Elisa C.
05/2022
We are beyond thrilled with our experience with Peter Hando and his amazing team in April 2022!  Peter, Petra, Eric, Sandy and Benny spent over a week in our home painting a change in color with our interior including all doors and trim. They knew their work extremely well and were all very diligent and gave great attention to intricate details such as the crown molding, coffered ceilings, tray ceilings, ornamental baseboards, wood fireplace mantel, built in book shelves and two 12 panel interior glass doors. This team was very professional, courteous, clean, punctual and pleasant to have in our home.  They were very accommodating to our needs in both working from home and us being on business calls every day. They worked with our needs in having to move our pets to different rooms and our Golden Retriever anxiously awaited their arrival with hugs and handshakes daily!  It felt like these folks became our friends by the end of our 8 day project together. This is the kind of company you can definitely trust to have in your home who will provide fantastic results and who you want to give your business to.  We felt as though we could have left our home and our animals if needed without a concern on what would take place. Peter also has expertise with cabinet resurfacing and staining and we look forward to his services soon on that project. Multicolor Paints highly exceeded our expectations and we will continue to recommend them to our closest friends and family and anyone we know! 
Lisa Wenner
04/2022
I want to start by  saying this company was in our home in April 2022. for 8 weekdays straight painting the entire interior walls and trim.  We could not have asked for better cooperation or service than we received from them. My wife and I both work from home and we have 1 large Golden Retriever and 2 cats to consider when we have anyone in our home. These folks were amazing! They are neat, clean, professional and courteous. They arrived each morning when they said they would and wrapped it up everyday at their quitting time. Never did I have any concerns about any of their work!  I would have felt comfortable leaving them there to work if I needed to leave. Led by Peter, his crew of Petra, Benny, Eric and Sandy were very hard working and diligent! When each room was finished they would put it all back back the way it was and encourage us to inspect their work and make sure it was perfect. It was easy to see right at day one that they take great pride in the work they do and the finished product.  They were extremely careful with our furniture and decor items. These folks are not only hard workers, but very nice people who are a pleasure to have in your home. If there was a way to rate them higher than 5 Stars, believe me I would! 
Don Wenner Sr
04/2022
We highly recommend Multi Color Painting. They are a wonderful group of people, professional yet friendly and accommodating. Very concientious with a refreshing work ethic. We could not be more pleased with their work!
Pam
02/2022
I highly recommend Multicolor! Peter was very professional, quick to respond, and friendly! I called on Monday and had my rooms painted Wednesday! His crew showed up on time and did a fantastic job — not a smudge in sight!! I am very pleased with their work and we will be using Multicolor again in the future!
Jessica
02/2022
Peter & his crew were awesome! Very responsive, finished ahead of schedule, and did a great job! It's so refreshing to find someone who takes pride in their work and you don't have to chase them. We are the envy of all our neighbors now. Thank you so much!
Ariel
11/2021
Peter and his crew did a fantastic job. Very responsive and professional. They showed up on time and did a great job. House looks sharp.
Z.
11/2021
Peter and his crew did a fantastic job. He answers his phone. He shows up when he says he will. He and his team bring a lot of heart to the project and the results speak for themselves. We are really happy with how the paint came out on our little concrete block home.
Kevin
11/2021
Peter and his team are so great to work with, and do an amazing job! Not only was Peter super responsive, he came out the same day to give me a quote! I had them paint the ceiling in my kitchen, along with wallpapering one section. Erick did an amazing job on both the ceiling and the wallpaper! He is a wallpaper genius! He took his time to make sure all of the patterns were lined up correctly, and was meticulous to make sure all seams were hidden and invisible. It looks amazing! I couldn't be happier with the finished product, and will definitely be using them again in the future for my other painting projects. I'm pretty particular about my house, but these are great people who do fantastic work! Thank you!
Tiffany
11/2021
Peter and Eric did an excellent job painting our house exterior. They were friendly and professional and worked diligently each day while they completed the work. I highly recommend Multicolor Painting.
David
10/2021
Peter and his team are extremely professional and go above and beyond to meet their clients needs. Sandra
08/2021
Peter and his team showed up on time, did a beautiful job, payed attention to small details and did little " extras" to make everything look fantastic! So pleased with Peter Multicolorpaint and his team! Christina
07/2021
Professional and prompt! I've worked with many painters in the past and this is by far the best work I have ever had done. They did a fantastic job and are obviously very experienced. Will be using Multicolor paints for any paint job I need from here on out. Jack
Multicolorpaint does a wonderful job! My husband and I have used them on several occasions. First time was after the flood of 2016. They helped put our condo back together. Did all the finishing touches to make it look whole again. The second time they painted our upstairs balcony. Pete had it done in a single day! Very professional, proficient and trustworthy to have in our home. Thank you Peter and Petra for your excellent services.
Peter is great to work with and is always willing to listen. We had a new addition built and Peter was one of the vendors we spoke with for quotes on our interior and exterior painting needs. Peter was by far the most responsive and engaging, and his quote competitive. We hired him for the project and worked with him on determining the colors for the new bath, bedroom, and living area. He would also need to match the exterior walls and trim colors. Peter first completed the exterior painting and did a great job, the colors perfectly matched the existing house. The interior painting of the walls, doors, and trim was excellent and he also filled in the gaps and imperfections the trim folks had left. We highly recommend Peter and Multi Color Painting. Steven
We recently had the interior of our house painted by Peter and his crew. We could not be happier with the professionalism, quality and scheduling. We would highly recommend this company! Declan
My friend recommended me to hire Multicolorpaint company for painting my kitchen which I was planning to paint myself. But thank God I hired Them! The job was done right on time, everything was covered with tape and plastic, so I didn't have to clean after. Just amazing! Would highly recommend this company.
I highly recommend Multicolor Paints. We recently had our whole interior repainted and couldn't be more pleased with the results. Peter and his team went above and beyond. Very punctual (started job on time and finished a day ahead of promised). The quality of paint used and attention to detail made a great difference. All for exactly what was estimated.
I usually don't write any reviews, but MULTICOLORPAINT LLC does deserve one for sure! I'm living in an old house which was painted for the last time like 30 years ago. But these guys did an amazing job in my living room! The house painting is so meticulous I can't be satisfied more! Plus the team is so neat and friendly, they work fast and efficient! Strongly recommend!
My friend recommended me to hire Multicolorpaint company for painting my kitchen which I was planning to paint myself. But thank God I hired Them! The job was done right on time, everything was covered with tape and plastic, so I didn't have to clean after. Just amazing! Would highly recommend this company.
Peter and his crew did a beautiful job painting our living room. Very reasonable pricing and professional. Definitely will use them for future projects. Thanks guys.
Wow! Great communication and awesome souls. A pleasure to have them in my home. Punctual, clean with attention to detail. Thank you!
Wow! Great communication and awesome souls. A pleasure to have them in my home. Punctual, clean with attention to detail. Thank you!
Peter and Petra were a joy to work with from beginning to finish. They are friendly and professional; their work ethic is top notch and the quality of their work is excellent. We had a few holes and cracks in our exterior walls prior to them painting our home. Now, after they worked their magic, you can no longer see the previous damage. We have already received several compliments on their work from neighbors (and one of those compliments came from a retired painter). Their pricing is also budget friendly. I highly recommend them for your painting needs. You will not be disappointed.
Peter and Petra were a joy to work with from beginning to finish. They are friendly and professional; their work ethic is top notch and the quality of their work is excellent. We had a few holes and cracks in our exterior walls prior to them painting our home. Now, after they worked their magic, you can no longer see the previous damage. We have already received several compliments on their work from neighbors (and one of those compliments came from a retired painter). Their pricing is also budget friendly. I highly recommend them for your painting needs. You will not be disappointed. Melissa
I can't say enough great things about Peter and his team! They completely transformed my tired, worn out house exterior into a neighborhood showpiece. Their attention to detail is second to none and they take pride in their work. Communication and timing were also on point. I'm so grateful to have found such a skilled, reliable, honest and professional painter with fair pricing. Highly recommended! Julie

Peter did an amazing job painting the entire interior of our home. There were several difficult areas due to it being a historic home and he did a beautiful job. He was professional, experienced, clean and on time. He arrived when he said he would and did the job in the amount of time he promised. Our house looks beautiful. Betsy

This company is amazing and did an absolutely fabulous job painting the interior and exterior of our home! So, so happy and highly recommend! Tara
Peter and his crew did a fantastic job painting my deck. If you are looking for a company to paint any part of your home, do not hesitate to call Multicolor Painting. You'll be glad you did. Teri
Peter and his team showed up on time, did a beautiful job, payed attention to small details and did little " extras" to make everything look fantastic! So pleased with Peter Multicolorpaint and his team! Christina
Office Location
24206 Harbour Vista Cir, St. Augustine, Florida 32080
Hours
M-F: 7am - 5pm, S: 7am -5pm
Message to Peter
Get in touch below, ask a question or start a free quote today
Call Peter
1(904) 217 9681
24206 Harbor Vista Cir. St.
Saint Augustine Floria 32080
HOURS:
M-F: 7 am - 5pm,
S: 7am - 5 pm
LISENSE: ST-9529