A good paint job requires quality paint. But, along with high-quality paint, you'll need the right tools to complete the job to ensure it looks professional and will last for years to come. Let's look at the most essential tools you'll need when painting an interior wall. House painting tools and equipment:
Always Use A Good Brush To Paint A Wall
Having a good brush is an essential part of your paint job. This is because a poor-quality brush makes painting difficult, resulting in a lackluster finish. The problem with a low-quality brush is that the strands of the brush can easily pop out and stick to the freshly painted wall or surface. Or, if the fibers are made of a material that is too coarse, it can even pull the paint into stripes. To avoid this headache, make sure to use quality brushes. It may be a little more expensive, but it's still more affordable than having to repaint the wall twice.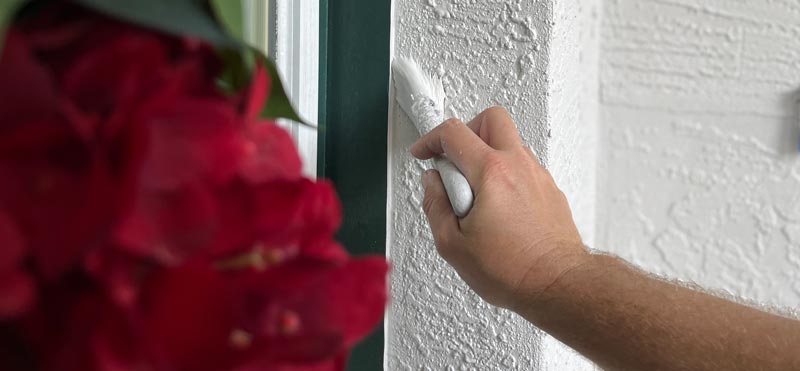 You may want to choose a set of brushes that includes multiple sizes, so you'll be able to switch out as you work. For example, you'll be moving through your project faster with a wide brush, but will need a narrow brush to help complete the corners.
It's always a good idea to use a brush in areas where it would be difficult to reach with a paint roller. For example, a brush is typically used for painting corners, switches, window sills, and moldings.
Pro-tip: As a general rule, wash all paint tools immediately after painting. If you let them sit for too long, they'll dry out, and you won't be able to use them next time.
What Roller Should I Use For Painting Walls?
Using a paint roller makes the painting process easier and faster. It is advisable to buy several sizes of a roller as well. You'll want one for the large surface, such as the walls, and smaller ones for corners, or smaller wall areas. You can save the environment with a replaceable head roller, allowing you to use the handle even if the paint roller breaks prematurely. For example, if you fail to clean the roller in time, the paint roller head needs to be replaced due to drying out.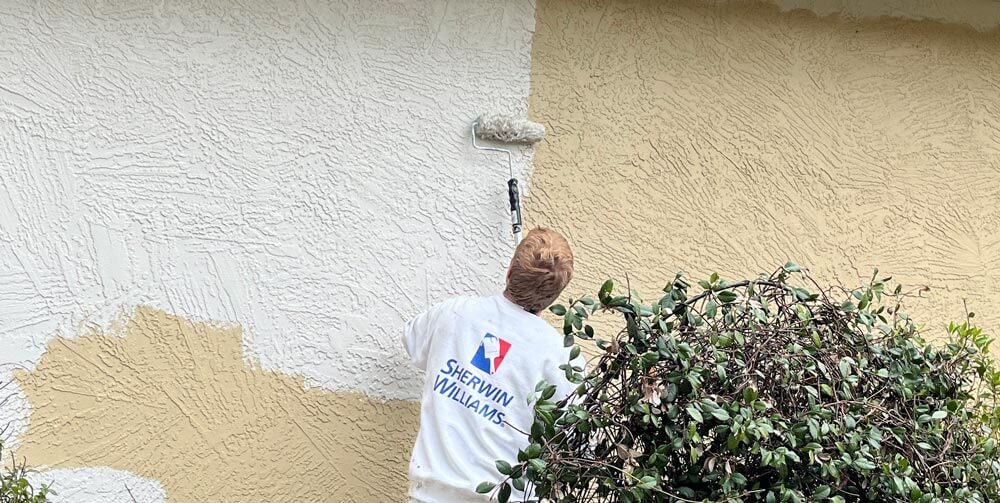 The Best Paint Roller For Flat Or Rough Walls
Before purchasing a paint roller, think about what surface you want to paint. At the store, you'll find long-haired and short-haired cylinders. Long-haired should be used on a rougher, rough walls such as outdoor surfaces. For indoor or smooth surfaces, choose the short-haired paint roller! The short-haired paint roller will take up less paint, so you will be able to paint more evenly while ensuring that there will be no trace of the roller on the walls.
How To Paint Without Drips
The key to ensuring that there are no drips is to always have a drip grid! It makes painting easier by allowing you to pour the paint out of the paintbox into a large bucket before you get started. Plus, you can attach the drip grid to the paint bucket.
So, why do you need this? You'll be able to pull the roller or brush off the drip tray to remove excess paint so that it will drip less while still ensuring that enough paint will get on the wall. Plus, the painting process will also be cleaner, prettier, and more cost-effective.
Cover Film
Furniture, floors, and other objects should be thoroughly covered before starting the painting process. For this, we need a cover film.
If you do not want to use plastic and want to solve this problem in an environmentally friendly way, choose large paper rolls or cardboard sheets. With them, you can protect the floor and cohesive, straight surfaces in an environmentally friendly way.
3M Paint Protector Tape
Masking tape can be used to fix the cover foil and the parts of the wall that you don't want to be painted. If you're looking to create various patterns or shapes, this is the perfect tool. If you want an alternative, paper and plastic tape are also available. It is advisable to use a weaker paper tape on the wall so that it will not tear the toner when removing it.
Paint Sprayer For Interior Walls
Spray painting is a fast way to evenly distribute the paint on various services, even crumbly or perforated areas. However, compared to the other tools we've mentioned, it's more expensive to acquire and requires basic expertise to install and use. Also, remember that spray mist will form during spray painting, so you should only use it with the appropriate protective clothing and a mask. If you've never used this tool before, I would recommend using it outdoors first.
However, spray painting is one job where it's better to hire a professional instead of investing in expensive equipment and having to practice. For an idea of what the process looks like, I break it down in detail on my Garage floor and spray-painting service page video.
If there are defects, cracks, or scratches in the wall that need to be painted, you will need to fix and sand them before painting. Also, do not paint on soaked, stained, moldy walls without preparation. For more information, see Help! We have a leak!
If you don't want to invest in painting tools and would rather rely on an experienced, professional painter, call me to help with your project. 1(904)217-9681
I perform a quick on-site survey with my team and give you a personalized quote in no time for your planned restoration.
Read more:
Related blog aritcles: Three Steps to a Successful Home Renovation
The Ultimate Guide To Repairing And Preparing Walls Before Painting
How Can I Clean Walls With Flat Paint?
Can I use interior paint outside?