It is not simple task to calculate how much paint you will need – How far will the paint go during a total renovation? Even as a professional painter, I often it happens that I am just a little short of paint to complete the job. For this reason I recommend that you buy a little more paint then calculated – Time is money, so it is a good idea to make sure you don't run out of paint before the completion of your project. In retrospect, with the overestimation of paint, you are saving time and money if you happen to have that additional half gallon on hand rather than having to stop and sit in the car to go purchase what is needed. If you have a little paint remaining, there are plenty of ways to use it up.
The extra paint left over is essential for small scuffs, scratches, or repairs down the road. It is the same paint so you know touch up will be easy. However, you must take into consideration that even the highest quality of paint expires after about 5 years – even if stored out of the elements.
If you run out, do not want to store extra paint cans, or if you are afraid that the paint will expire before you can use it, then read the rest of my tips for uses of interior wall paint.
Colorful patterns on the wall with paint remainders
Create patterns on monochromatic, neutral, or otherwise boring walls. Patterns can range from fashionable geometric prints to fun children's room accents like a moon and stars, hearts, butterflies, or tree leaves.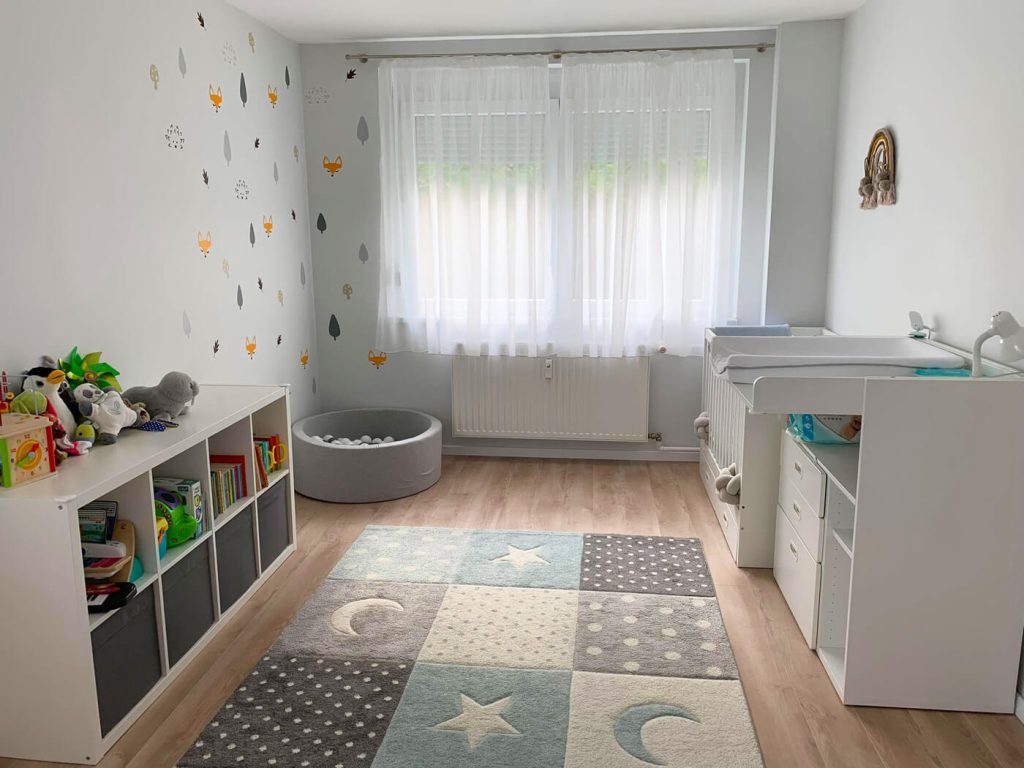 Accented two-toned walls
Choose your wall you would like to accent and paint over it horizontally with a similar color to create an ombre look with tones that subtlety change from light to dark – or you could even choose two contrasting colors and create a hard line separating them. For this look, starting at your table level is recommended – it takes a lot of energy to create a multicolor look in your room. If this is something you are interested in, don't stop here! To further highlight your pictures or furniture pushed against the wall, you can also paint a frame around them. This is a great way to have these elements stand out from their surroundings.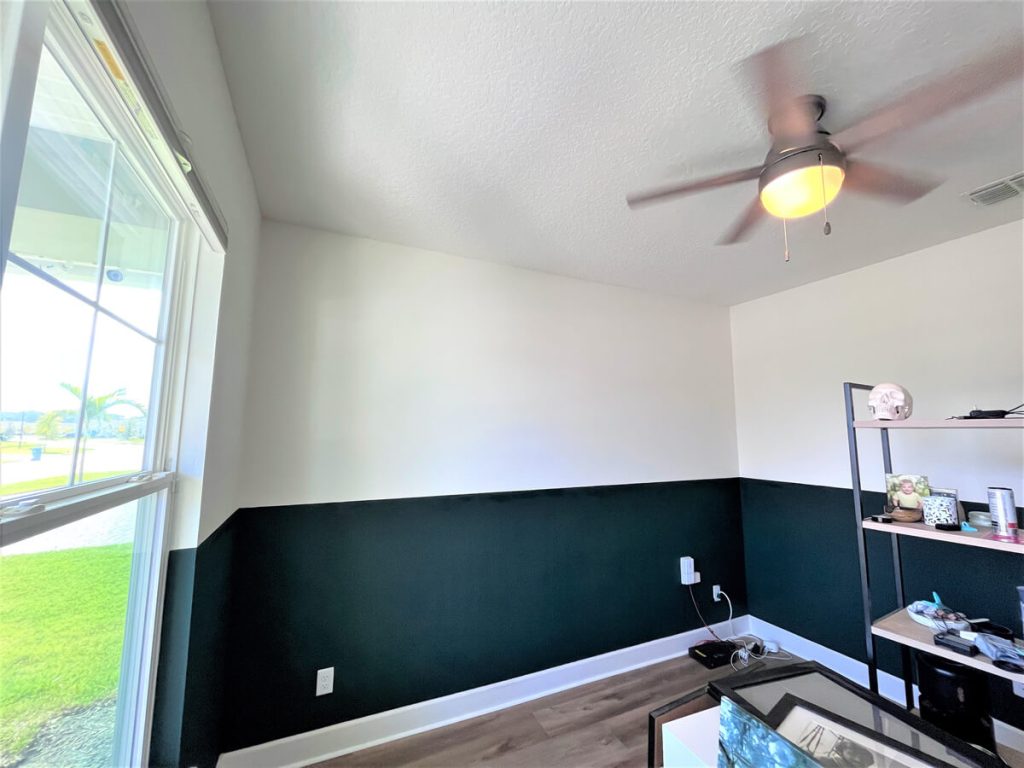 Checkerboard pattern on the wall
The checkerboard pattern is a current trend when it comes to interior design. You will find this black and white square pattern on tiles, paving slabs, carpets, curtains, blankets, pillows, and many other home textiles. Of course, the traditional black and white combination is not mandatory. But if you would like to experience its spectacular effects, you want to choose colors that are contrasting and complementary – Very little wall preparation and techniques are required for this simple pattern. Creating slanted, wavy, or different sized cubes are difficult to create in a perfect pattern – that is why it's worth using the traditional square pattern. Just make sure you take the time to draw it out before applying paint. It's easy! Just use a ruler, pencil, and masking tape.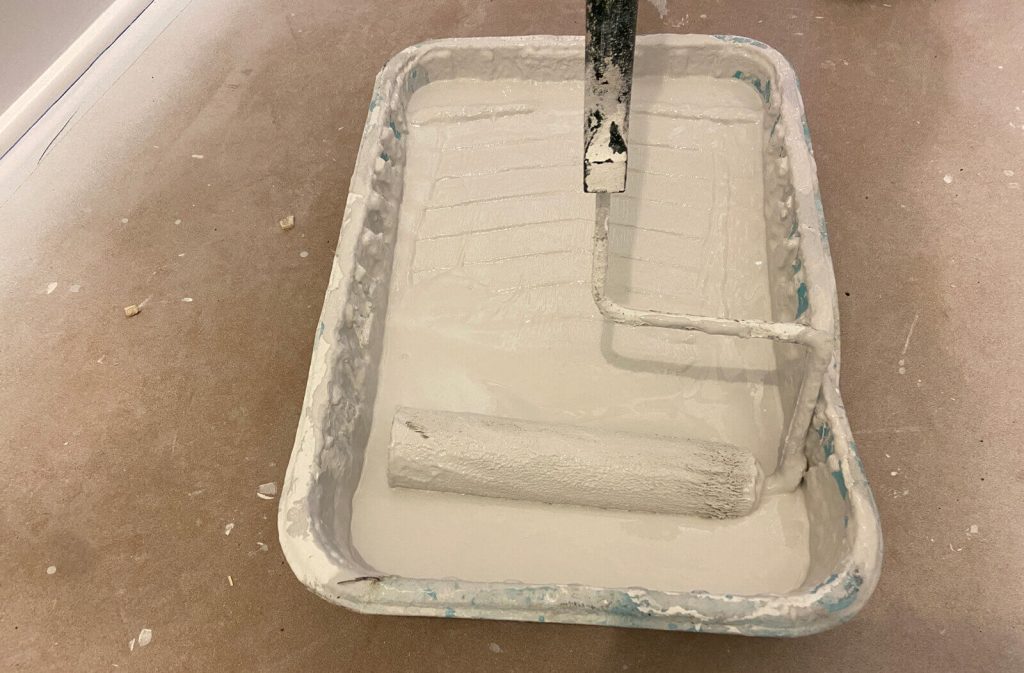 Paintable home accessories
Look around your home and liven up your plants by painting their boring flowerpots. Search for paintable wood or ceramic home accessories. For a more unique result you can add additional materials to the paint. For example, sand or baking soda. Sand mixed in the paint will give you a rougher concrete-like texture. Add one teaspoon of baking soda to your paint to get a smoother paste-like effect that will give you a dazzling result.
Experiment with these mixtures on less valuable objects to see how they behave on the material and if you like the end result. Even with a small remainder of paint, you can create something that could be the centerpiece of your family's home!
If you think it's time to paint, call us 1(904)217-9681 and ask for a personalized quote!
Related blog articles:
How Can I Clean Walls With Flat Paint?
How long does it take for interior paint to dry?
What to do if paint is spilled?
Wallpaper or paint? I'll help you decide!