Do not worry if your property is not up to standards yet for renting. You can increase the value of your rental property easily and inexpensively restore old spaces and add simple touches to increase its value.
How to increase the property value of your home?
In this comprehensive guide, we will explore a variety of strategies and expert tips to help you elevate the worth of your property. From small improvements to major renovations, we'll cover everything you need to know to boost your home's value and make it more attractive to potential buyers. So, let's dive in and discover the secrets of increasing the property value of your home!
First and foremost: A second opinion
As the first step, ask a friend or anybody you know to carefully look around the property and note all damages and things that need to be fixed. A second set of eyes may notice small details better and help advise on what needs to get updated before you put it on the market. Make a list off all your tasks, prioritize, and add up all costs. Determine which tasks will fit your budget and timeframe.
Decluttering and garage sale
Imagine a clean, organized, and modern space that awaits your tenants. You need to find a contractor or get everything ready for your DIY renovations. In the meantime, however; you should get all the clutter cleared out from your rental property. You can even hold a garage sale to let go of all those old and unwanted items that you have not used in years.
Top priority: Painting
We recommend choosing neutral, pastel colors for your wall surfaces. Bold and vibrant colors may scare away some potential tenants, so they are usually less frequently used in rental properties. You can never go wrong with light shades that provide a clean look.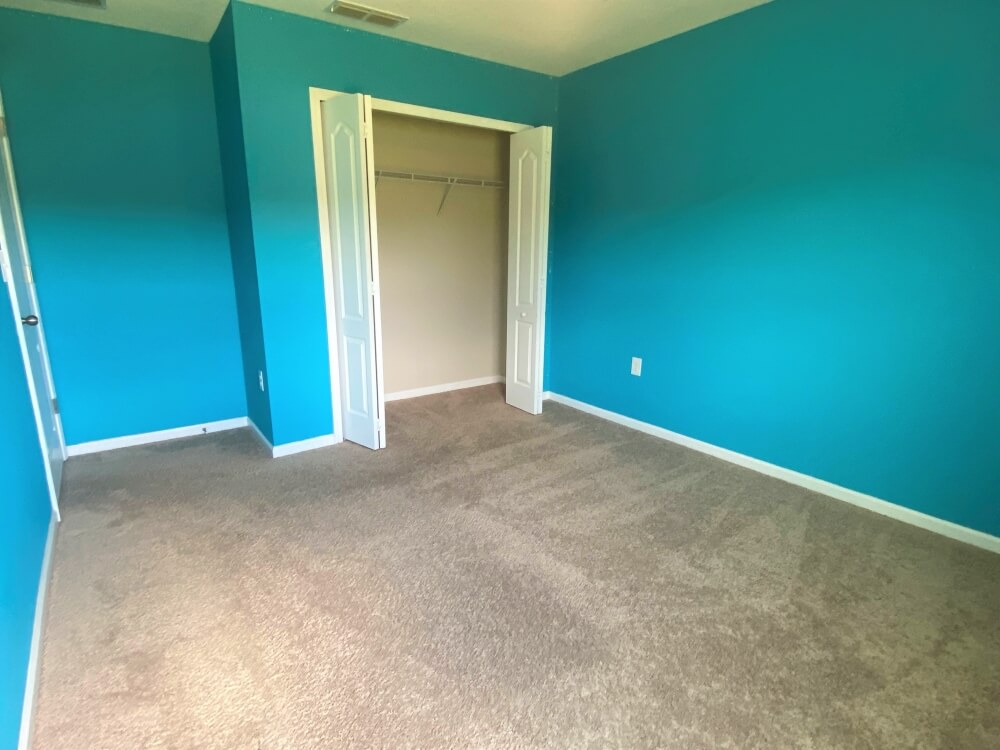 Paint your wall in white, beige, or a pastel shade of grey for a modern and elegant effect. You can create a calm and inviting ambiance in the home with these colors. If you want a smooth application and your paint job to look perfect, choose Sherwin-Williams interior paints. I have been using their paints for many years now and they never disappoint. Make sure to give yourself enough time after painting to do a thorough, deep cleaning of the property, including wiping down windows and furniture. If there is a garden with your rental property, make sure to tidy it up too, so your potential tenants have a good first impression of the whole place. They will instantly feel at home if the property is clean and well-maintained.
Inviting interior spaces
During the painting process, strive for open and spacious rooms. Be selective when moving belongings back into each room. If you weren't able to let go of all old items during the decluttering phase, now is the time to say goodbye to unnecessary articles or furniture. You can be productive by being selective. You know you did a good job if all rooms are open, light, and minimally furnished with only the necessities.
Renovation of doors and windows
Your discolored and chipped door and window frames need to be addressed too before you can rent. Uniform, white door and window frames greatly improve the look of your rental. With a little bit of sanding and paint you can easily restore not only your frames, but also any worn chairs or tables.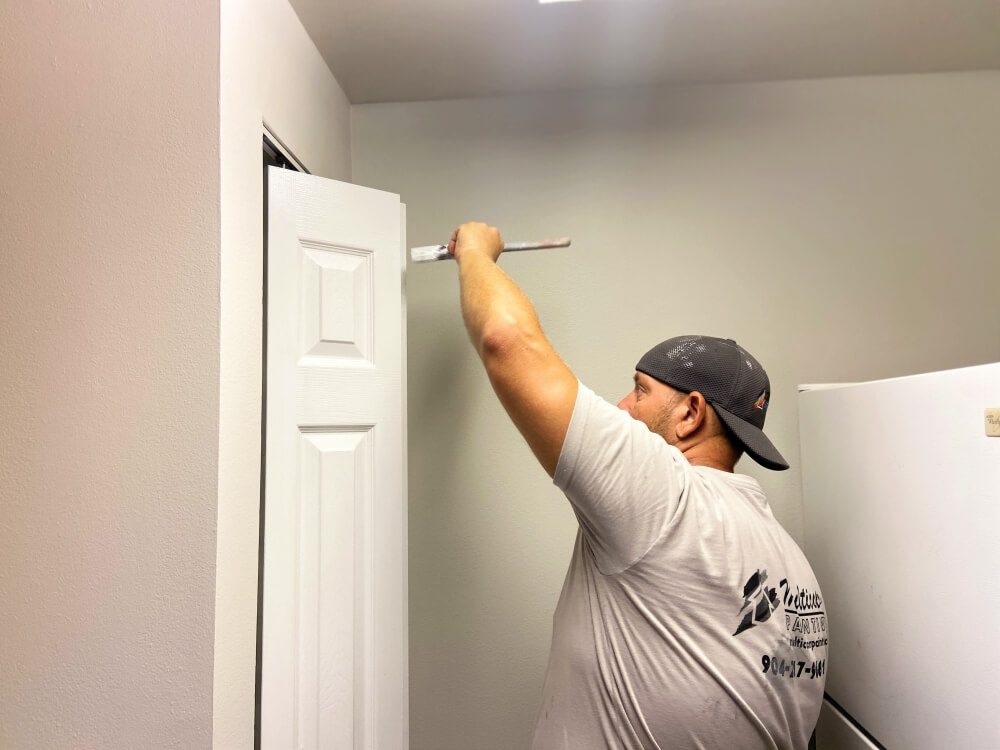 For further information on restoring and maintain your door and window frames, please see our article below:
Maintance of Wooden Door and Window Frames
With a few well-placed mirrors you can optically increase the size of your rooms and by strategically displaying a few green plants you can make the property more welcoming. Make sure to also switch from dark to light textiles to give a more cheerful look to the whole space. Finally, a few simple touches and neutral decorations can bring a little life into your rental. For example, a candle holder on the table, or a couple of pictures on the wall give the impression of an inviting home when your potential tenant steps through the door.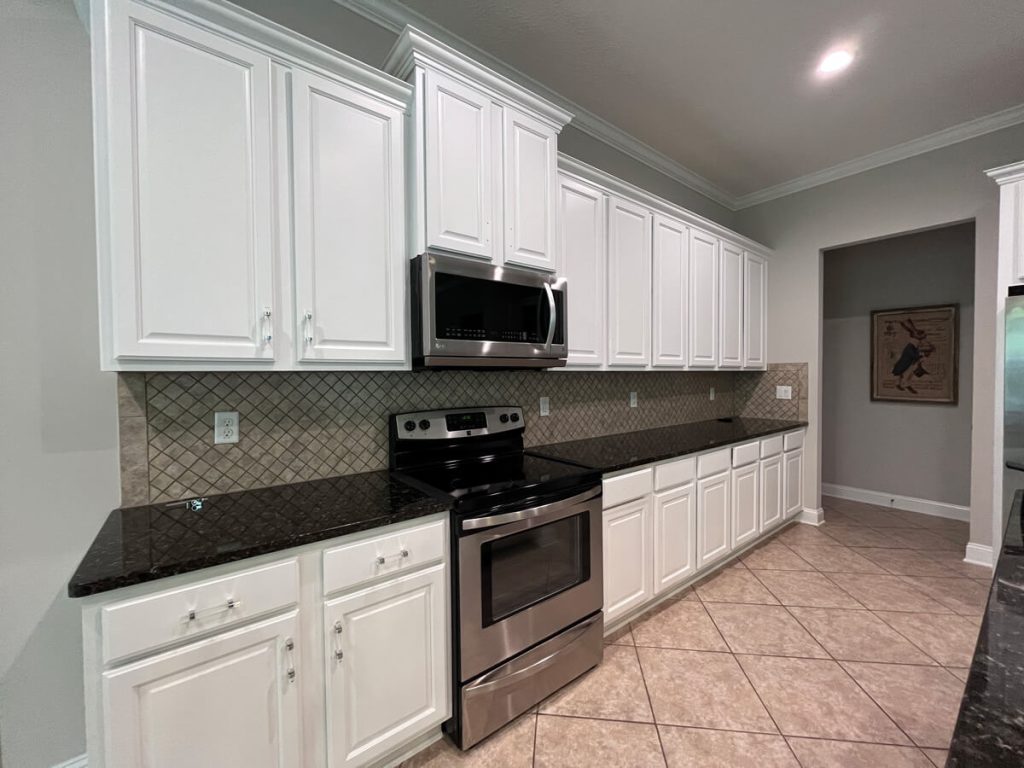 Upgrade the Kitchen: The Heart of the Home
The kitchen is often considered the heart of the home and a key factor in determining its value. Upgrading your kitchen can yield a high return on investment. Consider the following improvements:
Countertops and Cabinets: Upgrade to high-quality countertops like granite or quartz and replace worn-out cabinets with modern designs.
Appliances: Install energy-efficient and stainless-steel appliances, which are not only visually appealing but also highly desirable among buyers.
Lighting and Fixtures: Opt for well-placed lighting fixtures and stylish faucets to enhance the overall look and functionality of your kitchen.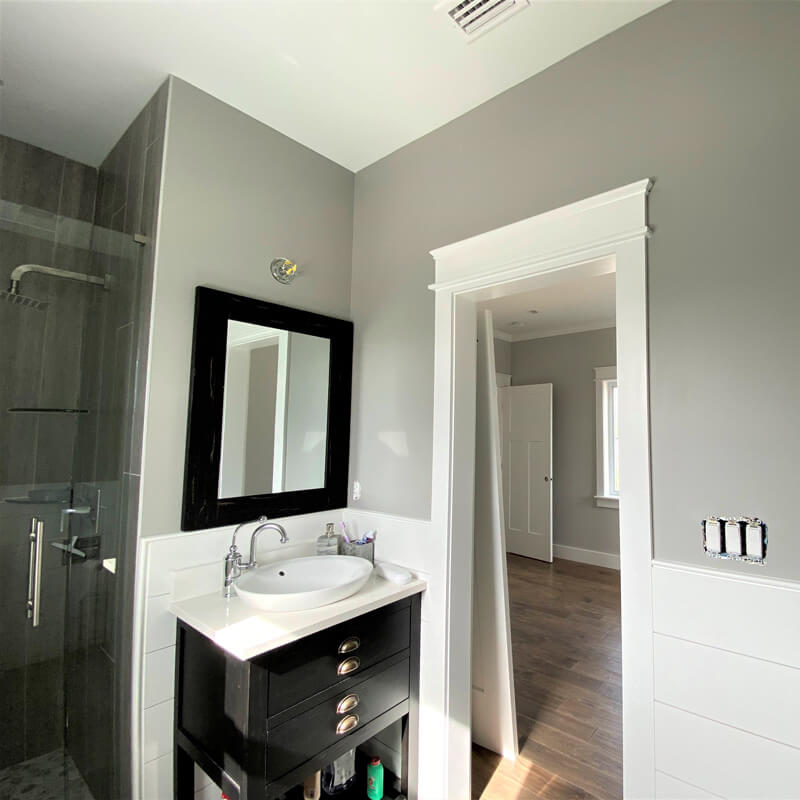 Revamp Bathrooms: Create a Spa-like Retreat
Bathrooms are another area where small upgrades can make a big impact. Transform your bathrooms into luxurious and relaxing spaces with these tips:
Fixtures and Fittings: Replace outdated faucets, showerheads, and towel racks with modern, stylish options.
Tiles and Flooring: Upgrade worn-out tiles and flooring to create a fresh and inviting ambiance.
Storage Solutions: Install ample storage options such as cabinets and shelves to maximize the functionality of the space.
Make Energy-Efficient Upgrades: Save Money and Attract Buyers
In today's environmentally conscious world, energy efficiency is a highly sought-after feature. Making energy-efficient upgrades can not only save you money on utility bills but also make your home more appealing to potential buyers. Here are some energy-efficient improvements you can consider:
Insulation: Ensure your home is well-insulated to prevent heat loss or gain, improving energy efficiency.
Windows: Upgrade to energy-efficient windows that provide better insulation and reduce noise pollution.
Smart Thermostat: Install a programmable thermostat to regulate the temperature and save energy.
LED Lighting: Replace traditional bulbs with energy-efficient LED lighting throughout your home.
How to increase the property value of your home with basic, minimal furniture
When you are finished with your renovations, organization, and cleaning, you should consider what basic pieces of furniture or home appliances you will need to buy. It's important to concentrate only on basic items here. Not only do you not want to spend over your budget, but you need to leave enough space for your tenants to furnish their home according to their own needs and wants.
For a long-term rental especially, leave most of the furnishing up the preferences of the tenants, so they can feel comfortable and at home in the rental. Even if you are thinking about renting your property short-term or as a vacation rental, less is usually more. Give the space a neutral overall look for an easier transition between tenants.
If you want your painting to be done quickly and professionally, don't hesitate to give me a call. 1(904)217-9681
With years of experience and quality materials, I work fast to complete your interior painting project!
More Interior painting service
Read more painting projects