You don't have to follow the trend of the yearly chosen Pantone colors of course. However, we recommend keeping an eye out for these picks and listening to your impressions, feelings about it. If you like the color, feel free to incorporate it into your home and paint it on your walls. Always choose colors for your walls that match you and your family's style.
The Pantone color trend
The Pantone Color Institute, the globally known authority on color choice and inspiration, for decades has sought to match colors each year to the global events and sensations of the respective year. There are some who believe that colors are a vital part of our everyday lives. It comes naturally to us, and we don't spend time pondering about how each day we are affected. Speaking from over a decade of experience, I share my thoughts and recommendations about wall colors and their effects on us in my article, The Effect of Color on Everyday Life.
Each year Pantone announces next year's color, which serves as a trend setter for the year to come. For 2021, they chose two colors, Ultimate Grey and Illuminating.
The color of 2022: Purple of Pantone Very Peri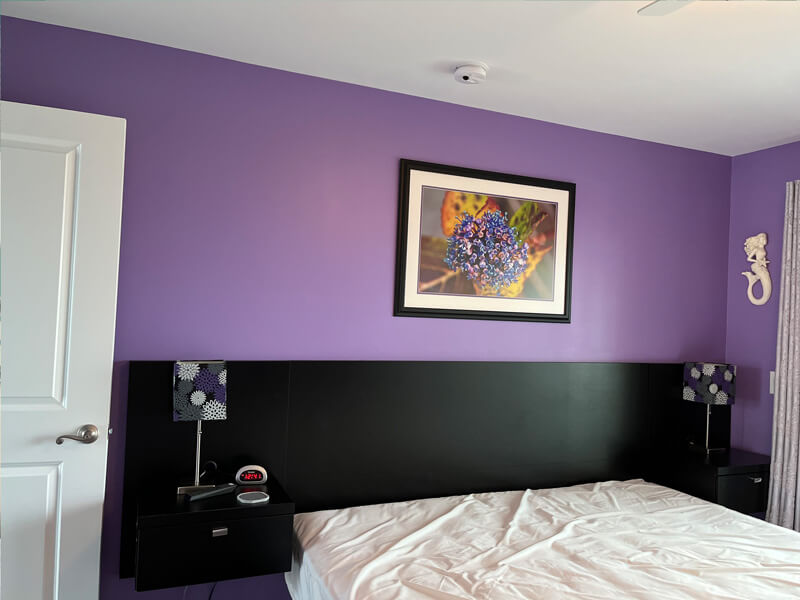 The choice for this year landed on shade Pantone 17-3938, named Very Peri. According to the official description, the color embodies the constant tranquility of blue and the vibrant energy of red at the same time.
In summary, the color of 2022 symbolizes and promises a brighter future of calm and joy.
Wall colors for everyday life
One can appreciate the thought behind the chosen color, but in all honesty, I cannot see that this shade will become too popular in the building industry, or that it will become a trend among homeowners as a wall color. But never say never!
I imagine it will have more success in the world of home furnishings, décor, and textiles.
What colors go with lavender walls
If you have recently painted your walls lavender or planning to do so, you may be wondering, what colors go with lavender walls? Lavender is a beautiful and versatile color that can be both calming and invigorating. However, it can be tricky to pair with other colors without creating an overwhelming or unbalanced look. But don't worry! In this article, we will explore various color combinations that go with lavender walls, so you can create the perfect look for your home.
Bold and Daring Color Combinations
If you're looking for a bold and daring color combination to pair with your lavender walls, these colors will help you make a statement.
1. Navy Blue
Navy blue is a classic and sophisticated color that pairs well with lavender walls. The deep blue hue creates a striking contrast with the soft lavender and adds depth to your room. You can add navy blue accents with pillows, curtains, or a statement piece of furniture like a navy blue armchair.
2. Mustard Yellow
Mustard yellow is a warm and inviting color that pairs well with lavender walls. The combination of the two colors creates a cozy and welcoming atmosphere. You can add mustard yellow accents with a rug, throw pillows, or a mustard yellow accent wall.
3. Emerald Green
Emerald green is a rich and luxurious color that pairs well with lavender walls. The deep green hue adds a touch of elegance and sophistication to your room. You can add emerald green accents with a velvet emerald green sofa or a statement piece of artwork.
The color of 2022 from Sherwin Williams
As a professional painter working with Sherwin Williams day in and day out, I would like to introduce you to their chosen color for 2022. Sherwin William's color of the year is Evergreen Fog SW9130. This is a greenish-grey tint that pairs well with natural wood furnishings and floors.
From my personal experience, people were eager to use it in their homes. Many of my clients chose this light grey for their walls, which was in perfect harmony with white doors, trims, and window frames.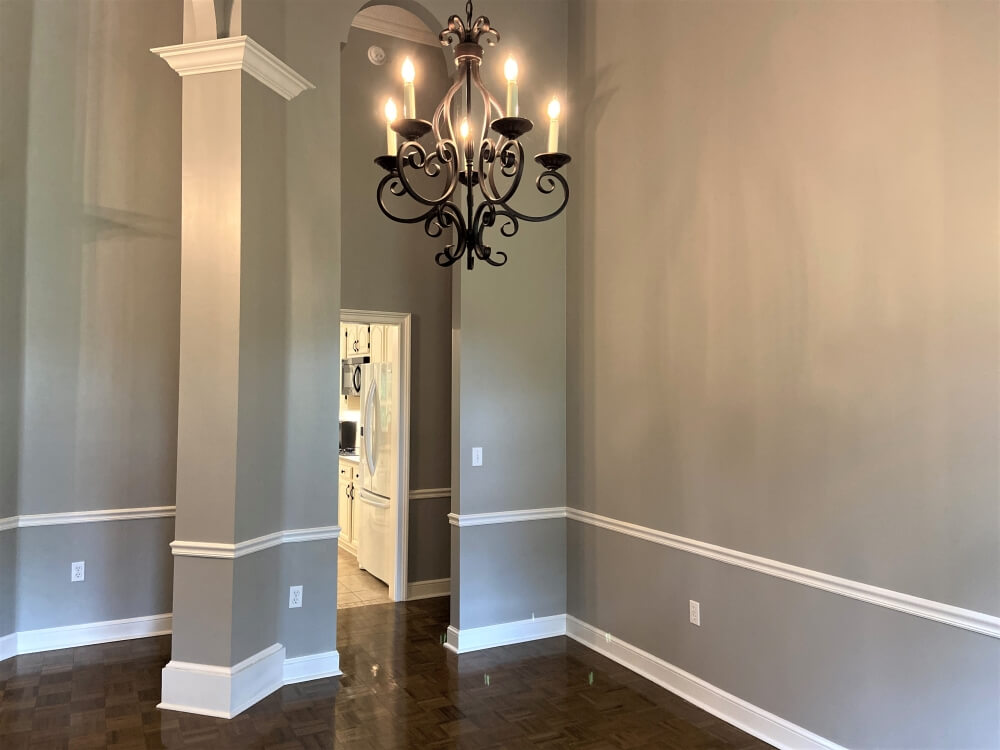 After seeing the colors for this year, if you still decide to go with a classic white look, please be sure to read my article on White Walls? Benefits and Drawbacks.
If you need some help with choosing the colors for your home, or you have a solid idea already of what you want to see on your walls and need a professional to make it come true, please don't hesitate to give me a call. 1(904)217-9681
With years of experience and quality materials, I work fast to complete your interior painting project!
Related, and more colorful blog aritcle: Choosing the Right Colors for You