Transform your entryway with a little bit of paint! If you want your entryway to have a clean look and a welcoming ambiance, then I recommend you read this article. I will give you step-by-step instructions on how to do it.
The entryway is the space in your home you first step into. This is what greets you when you get home, and this is what your guests first see when they come and visit. Your and your guests' first impressions of your home depend on what they see when they walk in through the front door. So besides the entryway being practical, it should also be cozy and stylish.
Clearing out the entryway before painting
First step, we recommend moving and, if necessary, dismantling all furniture, hangers, mirrors, and shoe racks, and taking them into another room or the garage for the duration of the renovation. This is necessary so you can easily access all wall surfaces and all your belongings stay safe from damage and paint drippings.
It is best to decide before painting which piece of furniture you want to keep and what you would like to discard. This way, you know which screw holes to leave on the wall. They will guide you when you are ready to put back your chosen pieces. Moving your belongings before painting is also a good opportunity for decluttering. When you move your furniture back in, your entryway will look cleaner and more organized!
Prepping the entryway walls
When you are done moving all your furniture, continue with covering your switches, outlets, alarms, thermostats, and your intercom. If you do not have experience with these, then do not dismantle them on your own. Ask a professional or simply cover them up! If you carefully mask each one with the appropriate protective cover and tape, you will not run into any problems.
Now that your entryway is empty, you can easily see the condition of your walls and have easy access to each one to restore it.
If you have some peeling paint, you can easily remove it with a putty knife. Be careful not to damage the wall and create cracks with the edge of your knife!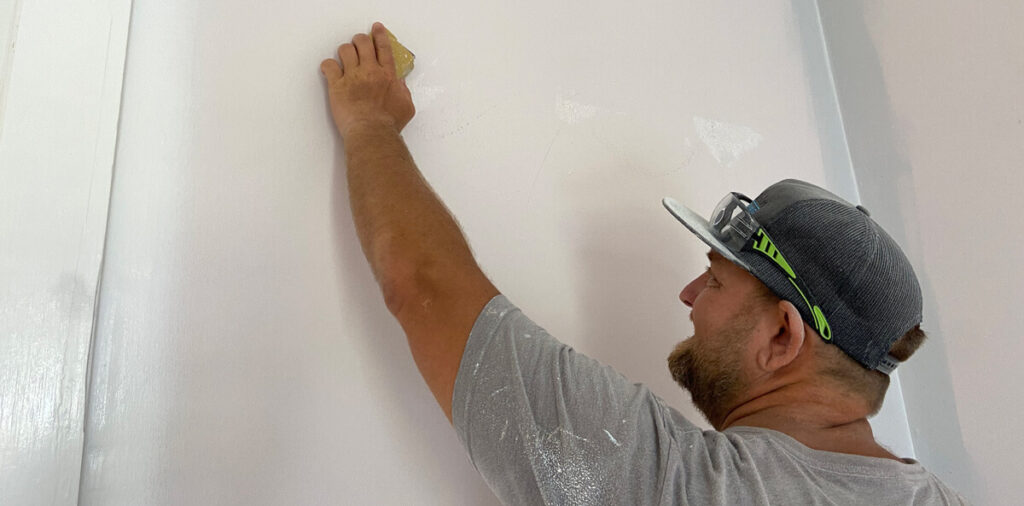 At this time, you can easily see all flaws, holes, and cracks in your walls. Get rid of these damages by applying some spackle and sanding it smooth after it dries. Then, prep the wall surfaces for painting by dusting and cleaning them.
If you are decided and want to get your indoor painting done fast and professionally, give me a call! 1(904)217-9681
I will quickly take care of your indoor painting needs with quality materials and 10+ years of experience!
Related, but more colorful blog aritcles: Three Steps to a Successful Home Renovation, The Effect of Color on Everyday Life, Choosing the Right Colors for You